DCTV, Red Arrow pact on Blood Horn
MJ Bassett has signed on to direct and executive produce the eight-part poaching drama.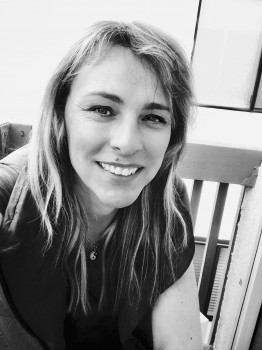 Don Carmody Television (DCTV) is partnering with Munich-based Red Arrow Studios International on the illegal poaching trade drama Blood Horn (8 x 60 minutes).
MJ Bassett (Power, Ash vs Evil, Strike Back, pictured) has signed on to direct and executive produce the thriller, which is created by writer/producer/director Mark Bacci (Real Detective, Between), actor and screenwriter Dwayne Hill (Billable Hours) and DCTV partner and president David Cormican.
DCTV is producing Blood Horn, with Red Arrow serving as the studio and worldwide distributor. There is currently no broadcaster or SVOD platform attached to the project.
The series follows former U.S. Marine Berhane Mosie as she returns to her childhood home in Hoedspruit, South Africa to avenge the kidnapping and murder of her uncle and the two lions she grew up alongside. However, as she begins to uncover the truth behind her uncle's death, she also realizes that Hoedspruit is the centre of Africa's illegal poaching trade.
DCTV's recent projects include the four-part political and environmental drama Rare Earth (Ireland/Canada), which the Toronto-based prodco is producing with Dublin-based Bandit Films. The series is slated to air on Irish public broadcaster RTÉ One in fall 2018. Most recently, in late September, Don Carmody Productions went to camera on the France-Canada coproduction Lucky Day, written and directed by Roger Avary.