Insight to produce 2018 CSA gala
Still Standing's Jonny Harris and The Beaverton's Emma Hunter will co-host the broadcast gala.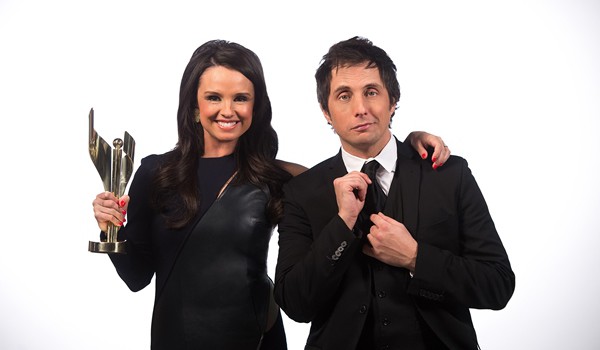 Toronto's Insight Production Company will produce the 2018 Canadian Screen Award gala.
Known for hit reality competition series like The Amazing Race Canada and Big Brother Canada, Insight will work with the Canadian Academy for the first time this year to produce the awards show. 

The last two broadcast galas were produced by Barry Avrich, while the 2015 event was produced by sports event veterans Dan Cimoroni and Rick Chisholm.
The Academy is also taking a younger-skewing tack with its broadcast-gala hosts this year, naming Still Standing's Jonny Harris and The Beaverton's Emma Hunter 2018′s co-hosts. The last four years' hosts have been big Canadian names in comedy internationally (Martin Short, Andrea Martin, Norm MacDonald and Howie Mandel), but skewing toward a slightly older audience. Hunter, on the other hand, is still relatively a fresh face in the Canadian comedy scene as co-anchor of the satirical Beaverton newscast on Comedy Network, with Murdoch veteran Harris providing a familiar face for wider audiences.
The Canadian Academy has also announced the hosts and producers of its three off-air galas. The Beaverton's Miguel Rivas will host the non-fiction programming gala (March 6), while Kim's Convenience's Andrew Phung will take the stage for the creative fiction storytelling gala (March 7) and Justine Nelson and Jon Simonassi of digital series Mind Fudge will host the digital and immersive storytelling gala (March 8).
All three non-broadcast events will be produced by e=mc2 events.
The 2018 CSA gala will take place March 11 at the Sony Centre of Performing Arts in Toronto and air nationally on CBC.