Cameras roll on Tuscan Leather
The indie horror from director Eddie Augustin is currently filming in Montreal.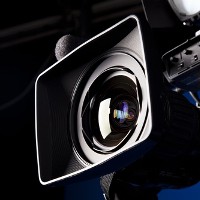 Cameras are rolling in Montreal on indie horror flick Tuscan Leather. 
Produced by Montreal's Rev 13 and Tuscan Leather Productions, the film details a home invasion gone wrong, when an upper middle-class woman decides to hold her would-be robber captive.
Producers on the film, which is being made on a $100,000 budget, are Laura Ashley Polisena, Eddie Augustin and Katiuscia Pierre. The psychological thriller is written and directed by Augustin, with Polisena co-writing the script. It stars Mike Cannz and Nicole Henderson.
This is the debut feature from Augustin, who has previously directed the shorts Her Name Was Jenny Vol. 2, which was nominated for best short at the New York City International Film Festival in 2015, as well as Revival and Heart Goes Out Vol. 1 .
Production on Tuscan Leather is set to wrap later this month. No distributors have yet boarded the film.