Three Canadian projects up for Prix Jeunesse International
Imagine Create Media's Scout & The Gumboot Kids is one of the series nominated for the children's TV award.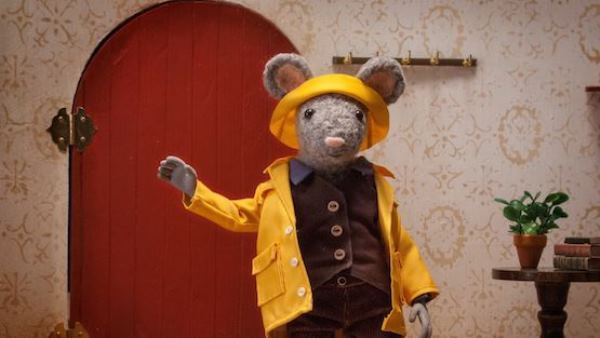 Three Canadian productions have been named finalists for the 2018 Prix Jeunesse International.
The awards highlight outstanding children's television productions from around the world.
Vancouver-based Imagine Create Media has picked up a nomination in the non-fiction for kids up to six category for its Scout & The Gumboot Kids (pictured). The stop-motion animated series follows a mouse named Scout who encourages children to go outside and explore nature. Scout & The Gumboot Kids is broadcast in Canada on CBC Kids, and on ABC Australia, JEI TV in South Korea, and Blink in the Philippines. In the U.S., it streams on Amazon, ComCast Xfinity's Kidstream and the streaming platform Curious World.
Imagine Create Media is currently in production on season three of Scout & The Gumboot Kids as well as spin-off series Daisy & The Gumboot Kids and Jessie & The Gumboot Kids.

Meanwhile, Tee and Mo: Mo's New Bed has picked up a nomination in the fiction for kids up to six category. The U.K./Canada copro is produced by Plug-in Media and Toronto's Radical Sheep, a division of Boat Rocker Studios. The animated preschool show, follows the adventures of a three-year-old monkey and his mom.
Tee & Mo was first launched as an online commission from BBC's CBeebies in 2013. In September 2017, London, U.K.-based Zodiak Kids acquired the TV distribution rights to the show. The show has previously picked up two BAFTA nominations and the Prix Jeunesse's Best Interstitials award. 

Meanwhile, Montreal's Productions Avenida Inc. is competing in the 11-to-15 fiction category for its TV series Jenny. Jenny (starring Emilie Bierre) follows a 13-year-old girl diagnosed with leukemia as she deals with her illness and its impacts on her family. The show is broadcast on Unis TV in Canada and is supported by the Telus Fund, the Bell Fund and the Shaw Rocket Fund.
The Prix Jeunesse International takes place in Munich, Germany starting from May 25 to May 30, 2018.