Production spending surged in 2016/17: CMPA report
While the industry saw a 24% increase in overall production, the study says a decline in the domestic kids business and a drop in private-broadcaster TV financing require attention.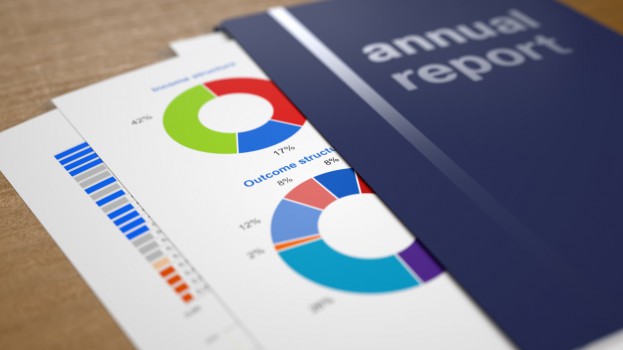 In the introduction to its annual Profile economic report, the CMPA characterized the country's all-time production-spending high of $8.38 billion as two things: exciting and concerning.
On the one hand, production volumes across the country have soared: overall film and TV production (which includes domestic production, foreign location and service production, and broadcaster in-house production) rose by 24% in 2016/17. That increase was due in large part to a 42% spike in foreign location and service production (FLS), which rose by $1.1 billion to hit $3.7 billion in total last year. Canadian film and TV production posted strong overall growth of its own, rising by 16% to $3.3 billion in 2016/17, across 1,188 new television projects (series and other projects), 92 theatrical feature films, and 264 convergent digital media productions. Domestic TV accounted for $2.99 billion of this total (a 16% increase from a year ago) while film accounted for $318 million (up 14% from a year ago).
But on the other hand, the report (which assesses the economic impact from April 1, 2016 to March 31, 2017) argues it remains unclear how the business models and supporting government policies can meet this explosion in demand in a sustainable way. Canadian BDUs continue to grapple with the challenges of cord-cutting and falling subscriber numbers, and the theatrical film industry faces declining movie attendance. Despite the challenges, the report said the data trends and analysis offer cause for optimism in the Canadian screen-based production sector. Looking to the future, the upcoming reviews of the Broadcasting Act, Telecommunications Act, Copyright Act and CBC/Radio-Canada's mandate will play a crucial role in shaping the future of the industry and meeting the challenges of digital disruption and changing business models.
The study also highlighted two emerging trends in the Canadian landscape that it says require the industry's attention – a sharp decline in the domestic kids business and a significant drop in private-broadcaster financing for Canadian television production.
Looking at Canadian film and TV as a whole, English-language production increased by 16.6% to $2.44 billion, while French-language production increased by 15.9% to $856 million. Within that $3.3 billion Canadian total, the fiction genre increased by 33.1% to $1.8 billion, documentary rose by 4.9% to $301 million, lifestyle and human interest programming climbed by 18.6% to $543 million, and variety and performing arts programming increased by 13.2% to $137 million. The only genre that posted production-volume declines was children's and youth content, which fell by 16.9% to $521 million, driven largely by a decline in animated production which dropped 19.9% to $266 million. It should be noted that children's production hit a 10-year high in 2015/16 at $627 million, but last year's production levels were still above the 10-year average of $443 million.
The report also indicated that across film and TV, financing derived from private broadcast licence fees fell to $412 million in 2016/17, from $475 million the year before. On the other hand, public broadcaster licence fees hit $363 million, up from $259 the year before. The most notable uptick in this regard was that Canadian distributors increased their contribution to Canadian productions by 75% to $514 million in 2016/17, from $293 million the year before. As well, both federal and provincial tax credits increased year over year. In total, federal credits contributed $341 million to domestic film and TV projects (up from $291 million the year before), while provincial tax credits contributed $571 million (up from $517 million).
Looking solely at the English-language Canadian TV market, 2016/17 saw increased financing from public broadcasters, domestic distributors and foreign sources drive production up by 16.6% to $2.23 billion. However, the report noted it was a concern that CTV's Cardinal (Sienna Films, eOne) was the only English-language program that managed to attract an average audience in excess of one million during the 2016 broadcast season. "In recent years, as many as three or four programs had achieved this milestone on an annual basis," it states.
Average hourly budgets also increased across all genres for English-language TV, most notably for drama which rose to an average of $1.55 million per hour, compared to $1.36 the previous year.
In the kids and youth space, despite the production-spending declines, per-hour budgets increased to $1.24 million, from $1.05 million in 2015/16.
On the French-language side, the TV production sector increased 16.8% to $754 million. Average hourly budgets were also up, with fiction rising to $595 million (from $511 million) and children's and youth climbing to $216 million, from $184 million.
Turning to TV financing, licence fees contributed by private broadcasters fell by 14.5% to $410 million in 2016/17, from $474 million the previous year. With BDUs facing declining revenues, the CMF also decreased its levels of financing, from $286 million in 2015/16 to $278 million last year.
Public broadcaster licence fees, however, increased to $361 million, from $256 million a year before. Financing from Canadian distributors almost doubled, increasing by 85.2% to $470 million, which the report says indicates the export potential of Canadian TV series. "Most of the growth in Canadian television production in 2016/17 was fuelled by financing from Canadian distributors, which was ultimately based on the international demand for Canadian content," it states.
There was also a significant uptick in the level of foreign investment in production (FIIP) for domestic TV projects, which drew a record level of financial support internationally. FIIP in Canadian television grew 39.8%, reaching an all-time high of $851 million, compared with $609 million in 2015/16.
On the Canadian theatrical film front, English-language production increased by 16.1% to $216 million, while French-language production rose 9.8% to $101 million. Public sources funded 61% of those films, which hit an average budget of $3.2 million for English language and $3.5 million for French language. For films, FIIP dropped slightly to $60 million, from $68 million the year before. Meanwhile, FIIP for FLS projects surged to $3.76 billion for 2016/17, from $2.64 billion the year before.
In terms of FLS, 2016/17 was a year of enormous growth. Each Canadian province involved in FLS posted large increases over the previous year: B.C. (up 46%), Ontario (23%), Quebec (43%), Manitoba (67%), Alberta (59%). The report also indicated this was the first year in which B.C. has overtaken Ontario in total production spending, with B.C. hosting $2.991 billion compared to Ontario's $2.977 billion. For Canadian spend, Ontario saw $1.32 billion versus B.C.'s $504 million.
The study also took stock of the expanding market for SVOD services, with Netflix's revenue in Canada growing to an estimated $709 million in 2016 (accounting for 31% of the on-demand services market), up from $553 million the year before. The combined revenues for other SVOD services in the Canadian market, including CraveTV and Club Illico, were $373 million. In total, the report said the entire market for on-demand services in Canada (which includes SVOD, VOD and PPV services operated by BDUs) was worth almost $2.3 billion in 2016.
Image: Shutterstock