How tech can be a creative's best friend
From social storytelling to AI, a new CMF report digs into the trends transforming the global media industry and highlights phenomena producers need to pay attention to.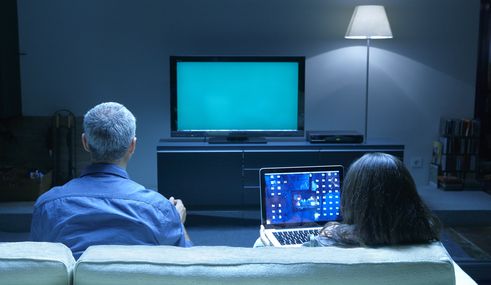 How do creators and broadcasters remain competitive in a world dominated by algorithm-driven digital giants? It's a question tackled by the Canada Media Fund in its latest trend report, "Future Shock is Now."
The report tackles four pressing tech trends that are transforming the global media industry, including the growing importance of AI and social media to storytelling.
The funder found that there's been a notable increase in the use of social media as a means of delivering content. It points to the success of the Norwegian teen series SKAM, which didn't have a fixed broadcast deadline, but rather rolled out short clips online in real time as the storyline developed. After the "episodes" aired, the characters pushed out content through social media channels encouraging viewers to engage with the program. The series was a big success in Norway, with its third season averaging 600,000 viewers per episode in a country of five million. International broadcasters have picked up the rights to the series, while Facebook is remaking an English-language version for the show for its Watch platform in the U.S.
The authors of the report argue new technology should be seen as an ally to creatives, rather than an enemy. To better compete in today's media landscape, artificial intelligence could be used to identify storylines that pack an emotional punch with audiences, for example, while big data should be mined to ensure content creation is aligned with consumers' interests.
One surprising trend identified by the CMF, is that viewers have reached peak screen time.  According to Zenith, media consumption in North America increased only 1.8% in 2017, and declined on a global scale.
"Media consumption can now increase only if users are not confined to keyboards and screens; instead, they must be given options to consume and interact with content while doing something else," said the report.
One beneficiary of these shifting habits is podcasting. The report states that Canadians are listening to more audio content online, with average listening time increasing from roughly five hours a week in 2015 to more than six hours in 2017. In the U.S., average listening time increased from 12 hours and 8 minutes per week in 2016 to more than 14 hours and 39 minutes in 2017.
Traditional radio listening is also on the rise. According to the CMF, listening to the radio is even more more popular than some online activities. In Canada, Canadians spend 2 hours and 24 minutes listening to traditional radio, compared to 1 hour and 28 minutes on social media.
The digital revolution has given rise to global giants, the CMF deemed 2017 the year of awareness where these players' flaws became more apparent, pointing to Google, Apple, Facebook and Amazon (GAFA) being scrutinized by global authorities. Google, for example, was fined 2.42M Euros for abusing its dominant position in the market, while U.S. officials are calling for giants' activities to be reviewed in light of antitrust laws. Following that tumultuous year, CMF proclaimed proclaimed 2018 "the year of enlightenment," where content creators, producers and broadcasters "must learn to better negotiate their presence on and collaboration with the super-platforms while making better use of the technologies that define our digital landscape."
The report pointed to efforts by major traditional media cos to reclaim their catalogues and move their content away from streaming giants like Netflix and Amazon Prime Video. For example, Disney choosing to start its own streaming service, instead of streaming content on Netflix.
In terms of advertising, the report notes that the online advertising model needs to be reviewed to improve transparency. The top 10 internet companies make up 87% of all revenue, in comparison to 77% in 2009. Two giants in particular dominate the Canadian digital ad market: Google (47.7%) and Facebook (23.9%).
Content industries must find alternative revenue sources, the report stresses. One potential avenue to explore is branded entertainment, which the report says will continue to evolve as influence and experiential marketing grow.
Looking ahead, the report also identifies five phenomena producers should pay attention to, including streamers, podcasting and chatbots.
According to CMF, streamers – creators specializing in live video broadcasts on digital platforms – is something producers should pay particularly close attention to. Streamers allow for a direct connection between the content and consumer, allowing a producer to collect real-time, accurate data on its audience and how they interact with their content. The CMF gives the example of streamers who narrate live video game broadcasts. Video game content platform Twitch boasts 100 million active users.
As online audio thrives, podcasting will also play an increasingly important role in the audiovisual sector. The serialized style of podcasts makes them easily adaptable for TV, with several podcasts already getting the greenlight for broadcast. For example, in 2017 Amazon Studios announced it was producing a TV version of the popular horror podcast Lore.
Lastly, with more than 5 billion active messaging users, producers should consider using chatbots to connect with potential audiences. Chatbots offer personalized interactive experiences and can be used to promote upcoming releases. For example, when Teenage Mutant Ninja Turtles was released, chatbot users could talk with a fictional character from the film, which helped boost interest in the project. Toronto-based Massively is one company working with producers.
The 2018 Trends report is written by the CMF's Catalina Briceno, Pierre Tanguay, Sabrina Dube-Morneau and Gaelle Engelberts.