How Kanopy has evolved the film-borrowing model
The San Francisco-based company has entered five Canadian cities with a new B2B model for libraries looking to digitize the lending of films to members.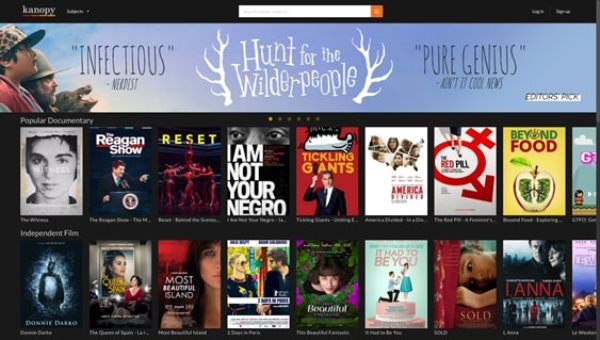 New content streaming services are seemingly launching daily, but a San Francisco-based company has slipped into the Canadian market with an innovative new model for libraries looking to lend films digitally.
Kanopy, a 10-year-old company specializing in educational/institutional distribution, has locked deals in five Canadian cities to offer its film-streaming platform to municipal libraries and their members. Its most recent point of entry is Toronto, where it has struck an agreement with the Toronto Public Library to offer its 1.2 million card holders access to its 30,000-strong catalogue of films.
The titles on offer will be familiar to cinephiles and those in the industry: buzzy international festival films like 2016′s A Girl Walks Home Alone at Night and a curated Canadian Cinema section with such films as Weirdos, Maudie and The Lesser Blessed. And if you're wondering how exactly that is possible, given how many other points of distribution there are in Canada, it's because the service is built as a B2B TVOD, or transactional video-on-demand, model rather than an SVOD (or streaming) model.
The library pays Kanopy for each view of each film, and Kanopy in turn splits the fee 50-50 with distributors or filmmakers. The end user pays nothing. The evolution of the model is one of incremental income for distributors because revenue is generated per use, rather than the one-time fee associated with a DVD.
For the end user, the service operates in the same manner as libraries themselves: usage is restricted to library card holders and they are in turn restricted to eight movie rentals per month. And like a book or DVD, Kanopy CEO Olivia Humphrey told Playback Daily via email, the product remains available to "lend" as long as it is viable.
"Most films stay on the Kanopy platform forever, or at least until the content partner [distributors and filmmakers] loses the rights themselves," she said. "We prefer not to remove films from the platform, as many of our users like to revisit films they have watched over the years."
The library funds the transactions through its materials budget. To date, 2,651 customers have used the service. Michelle Melady, Collection Development manager at TPL, said it will monitor the costs as more library customers use the service and adjust its subscription accordingly.
"We're offering Kanopy to meet customer demand for high quality, thoughtful entertainment – documentaries, world cinema, indie films. Content that may not be easily available elsewhere… And from an equity perspective, not everyone can afford the monthly fees for commercial streaming services, so Kanopy really levels the playing field and is a great alternative," she said.
The TPL is one of the busiest library systems in the world. In 2016, more than 18 million people visited its more than 100 branches.
Kanopy is also offered in Calgary, Edmonton, Ottawa and Vancouver Island, with plans to expand to more Canadian cities in the coming months, said Humphrey.
With files from Regan Reid and Katie Bailey