Deals: Big Cedar Films, Super Channel, Bell Media
Flame Distribution picks up the worldwide rights to Big Cedar Films' mystery doc, The Missing Tourist, and more.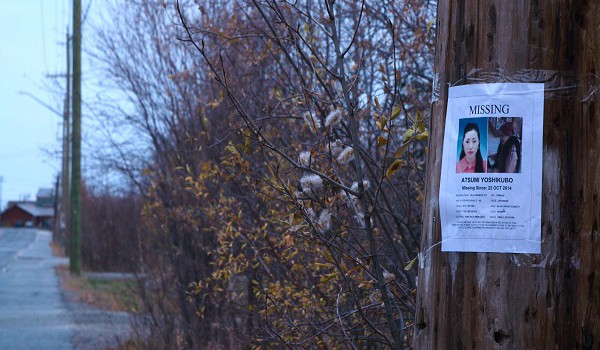 Big Cedar Films
London, U.K.-based Flame Distribution has picked up the worldwide rights to Big Cedar Films' mystery documentary, The Missing Tourist (pictured). Geoff Morrison, principal of the Toronto-based prodco, produced and directed the doc, which follows the disappearance of a Japanese tourist in Yellowknife in 2014. The doc aired on CBC Firsthand in March 2017. Flame will sell the rights to both the CBC cut and a feature-length version.
Super Channel
Super Channel has acquired two new crime series from Sony Pictures Television. Mr. Mercedes, a ten-part series adapted and executive produced by David E. Kelley is based on Stephen King's best-selling crime novel about a detective who must work to find a killer before he strikes again. The drama will make its Canadian broadcast premiere on April 12 at 9 p.m. Meanwhile, The Oath, from creator, writer and showrunner Joe Halpin explores the world of police gangs. The drama, set to premiere on April 17 at 9 p.m., is executive produced by G-Unit Film & Television Inc.'s Curtis Jackson (also known as "50 Cent"), Todd Hoffman, Anne Clements and Dennis Kim. Jeff T. Thomas and Luis Prieto directed the series.
Bell Media
Bell Media has picked up Born to Kill: Class of Evil for French Canada from the U.K.'s Twofour Rights. The series is a spin-off of Born To Kill?, the Twofour-produced series that ran for seven seasons on the U.K.'s Channel 5, and which explored some of the most notorious murder cases from around the world. Class of Evil (6 x 60 minutes) explores new cases, drawing parallels between them.