NS film technicians see hours worked drop by 55%: union
Jenny Reeves, president of IATSE Local 849, says the steep drop in labour is evidence that the province's current incentive fund isn't working.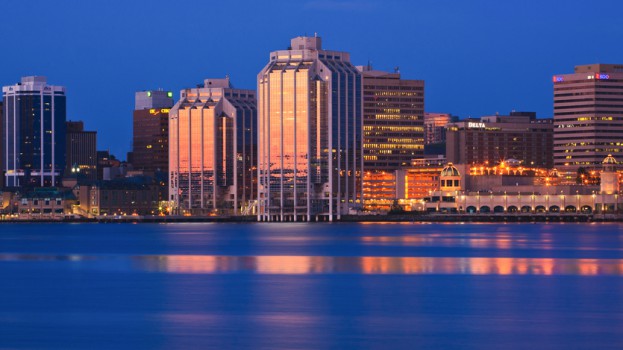 Film industry members in Nova Scotia have presented more evidence this week that the province's tax credit cut has taken a toll on the local film economy.
According to data from IATSE Local 849, film technicians working in Nova Scotia saw a 55% drop in hours-worked in 2017, compared to 2016.
In 2014, IATSE members worked a combined 325,500 hours, according to the union, which represents film technicians in the province. That dropped to 138,900 hours in 2015, the year Nova Scotia replaced its 65% labour-based tax credit with an all-spend incentive fund.
In 2016, the industry rebounded slightly with 241,900 hours worked, but dropped to 107,631 hours in 2017, representing a 55% decline year-over-year.
The Nova Scotia Film & Television Production Incentive Fund (NSFPIF) provides between 25% to 32% of eligible costs (such as labour, goods and services) purchased from suppliers based in Nova Scotia, up to $4 million per project.
For Jenny Reeves, president of the IATSE Local 849, the current fund isn't working.
"Our producers don't have the tools that they need to work with to bring new productions here," said Reeves. "I think we really need the government to work with the industry and to recognize that 25% just really isn't competitive with what other jurisdictions have to offer. To increase that is really the first step."
According to Screen Nova Scotia's analysis of NSPIF funded-projects, which do not include animation or film projects still being processed through the tax credit system, in 2017/18 the production volume in the province is estimated to hit $54 million, compared to $72 million in 2016/17. This compares to $139 million in production spending by all film and animation projects reported by Film and Creative Industries Nova Scotia in 2013/14.
Erika Beatty, executive director of Screen Nova Scotia, said her organization is committed to working with the provincial government to make the incentive as attractive as possible to Nova Scotia, Canadian and international producers.
She told Playback Daily that SNS is in talks with the government to make changes to the current fund. The organization has recommended the government restore the previous equity investment program (which provided between $1 million and $2 million per year in funding) and that it improve access to development funding.
She said discussions are going well and that her association is working with the industry and the government with the goal of restoring prior employment levels.
She also added that the new fund is working efficiently, with average payout taking just 36 days, and that she's optimistic about the projects that will film in the province in 2018.
Nova Scotia Business, which administers the NSPIF, has committed $18 million in funding  for 2017/18 and another $10 million for 2018/19. Since the fund opened three years ago, 85 projects have been approved for funding, totalling more than $33 million and resulting in more than $136 million spent in the province, according to figures from NSBI.
Projects that have been approved for funding in 2018 to date include Trailer Park Boys, Live at Red Rocks ($275,681) and Mega Marine Machines ($276,389).
Reeves has a very clear message to the wider industry and provincial government. "We don't want the entire industry to think that we're dead. We're not. We still have the crews, the technical skills and abilities, flights, the equipment houses are still here," she said. "We can still do the work and do the good work that we've always done, we just need better tools to attract the people here for us to be able to do that."