In brief: Gary Slaight to be honoured with 2018 Humanitarian Award
Plus: The Breadwinner nabs a Humanitas Prize nomination and the Manitoba government makes a $750,000 investment in the local sector.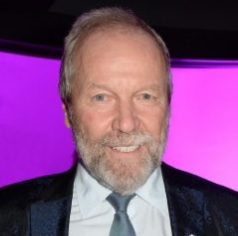 Gary Slaight to receive Humanitarian Award
Canadian Academy of Recording Arts and Sciences (CARAS) revealed Tuesday that Gary Slaight is to be honoured with the 2018 Humanitarian Award at the upcoming Juno Awards. The award recognizes "philanthropic efforts made by Canadian artists or industry leaders who have made a positive impact on social welfare worldwide." Slaight, who serves as president of The Slaight Family Foundation, will be presented with the distinction on March 24, 2018 at the Juno Awards at the Vancouver Convention Centre.
The Breadwinner named among finalists for Humanitas Prize
The Breadwinner has been named among the finalists for 43rd annual Humanitas Prize. Canadians Anita Doron (who penned the screenplay) and Deborah Ellis (who penned the novel on which the feature is based) were nominated for their work on the project, which will compete in the family feature category. The two other projects nominated in the category are Coco (screenplay by Adrian Molinaand Matthew Aldrich) and Ferdinand (screenplay by Robert L. Baird, Tim Federle and Brad Copeland). The Humanitas Prize honours TV and film writers whose work "affirms the dignity of the human person, probes the meaning of life, and enlightens the use of human freedom." Hacksaw Ridge and Still Alice are among the feature projects that have previously won the prize.
Manitoba government invests in local industry
Western Economic Diversification Canada, the government agency that promotes the development and diversification of the economy of Western Canada, is investing $750,000 over three years in the Manitoba production sector with the launch of a new program aimed at giving Francophone prodcos based in Western Canada the opportunity to explore market trends, share approaches and connect with domestic and international buyers. The program kicks off on Jan. 15 with a two-day conference in Winnipeg, featuring panels, one-on-one meetings and networking receptions. In addition, On Screen Manitoba announced the renewal of its mentorship program for emerging creators and producers, Programme d'accompagnement de la relève audiovisuelle de l'Ouest canadien.
Finalist announced for RBC Taylor Prize
Stephen R. Bown's Island of the Blue Foxes: Disaster and Triumph on Bering's Great Voyage to Alaska and Daniel Coleman's Yardwork: A Biography of an Urban Place are among five finalists for the RBC Taylor Prize. Also nominated for the award, which celebrates excellence in the field of non-fiction, was James Maskalyk's Life on the Ground Floor: Letters from the Edge of Emergency Medicine, Tanya Talaga's Seven Fallen Feathers: Racism, Death, and Hard Truths in a Northern City and Max Wallace's In the Name of Humanity. The RBC Taylor Prize winner will be revealed at a gala luncheon on Monday Feb. 26 in Toronto.