Tara Kemes named GM at Cinesite Vancouver
The former Rainmaker exec will manage the west coast studio, which is currently working on an animated remake of The Addams Family for MGM.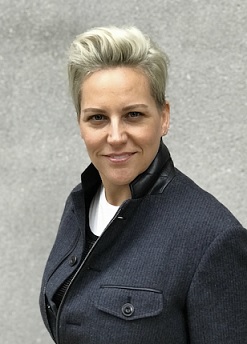 U.K.-based Cinesite Studios has named former Rainmaker executive Tara Kemes as the general manager of its animation studio in Vancouver.
Reporting to Cinesite Group CEO Antony Hunt, Kemes will be responsible for overseeing the management of the company's Vancouver studio, which currently employs a staff of approximately 100. Kemes replaces Nicole Stinn who has stepped down from her position and will exit the company at the end of January, according to a Cinesite spokesperson. 

The company, which also has studios in Montreal and London, U.K., said it plans to grow the staff at the Vancouver studio to around 200 as it gets further into production on the animated feature The Addams Family for MGM.
Set for release in fall 2019, the project is produced by L.A.-based company The Jackal Group and directed by Conrad Vernon (Sausage Party, Shrek 2), with Cinesite handling animation.
Kemes' hire comes less than a year after Cinesite acquired Nitrogen Studios, which had previously worked on Trollhunters and Sausage Party. Cinesite launched its operations in Vancouver in 2015 when it merged with VFX shop Image Engine.
Kemes served as the director of talent development at Rainmaker from 2010 to 2014, where she built the team that produced the company's first animated feature film Escape from Planet Earth. She was later upped to VP, culture and talent.
She is also a member of Drawn Together Vancouver, a B.C.-based group that provides training and educational opportunities to women working in the technical and business sectors of the animation industry. The group, whose members include Bron Studios' Brenda Gilbert, Atomic Cartoons' Jennifer McCarron and Bardel Entertainment's Delna Bhesania, has a mandate to increase the number of women in key creative, business and technical roles.