CTV partners with Disney to promote The Launch
The "global juggernaut" has signed on as lead sponsor, with competitors from the CTV original tapped to film promos for upcoming Disney and Marvel flicks.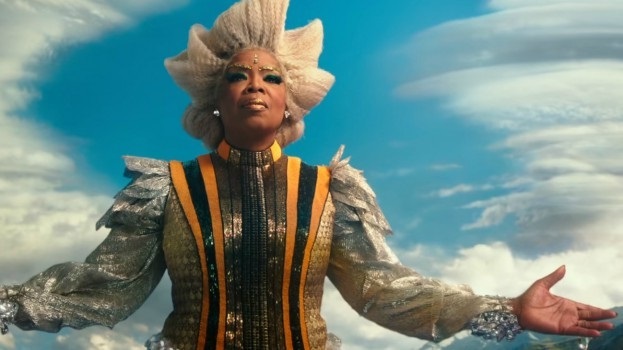 Walt Disney Studios Motion Pictures Canada has become the lead sponsor of CTV's new original competition series, The Launch.
As part of the deal, Bell Media will produce three custom 90-second promotions featuring different competitors from The Launch introducing an upcoming Disney or Marvel film along with the trailer. The Launch competitors will be featured ahead of upcoming films like A Wrinkle in Time (pictured), Avengers: Infinity War and the highly anticipated Black Panther. Disney will also use co-branded promos and brand sell spots in its deal with the series.
Bell Media is shopping the original Canadian series and the format rights to buyers globally. Laird White, director of brand partnerships with Bell Media, told Playback sister pub Media in Canada that the "global juggernaut" of Disney will help deliver the series to international audiences. "With Disney we reach a huge audience as we promote the show and three blockbuster films," he said.
The style of integration is relatively new for Disney, said White. He said the idea came from a meeting between Disney VP of marketing Greg Mason and the Bell Media team at a taping of The Launch. "He and I got to discussing the value of linking some of these emerging artists to the film," White recalls, noting that "it doesn't hurt that Greg is a very big music fan."
The three artists chosen to promote films were picked partly because they already happened to be Disney and Marvel fans, but also because they have active fan bases on social media.
White said the unique nature of the Disney integration was necessary because, unlike a live-performance format like The Voice, which can easily integrate product, The Launch focuses more on the artists and repertoire side of the music business (e.g. behind the scenes) and that makes organic product integration harder.
"We're going more for the drama, the tension. It's more about people collaborating and working. It's not a 'shiny floor' show [like] Canadian Idol where you can do an integration with someone jumping out of a Ford car and running into the studio."
The new reality format, which features aspiring musicians coached by celebrity mentors, premieres Jan. 10 at 9 p.m.
The series was developed by Bell Media and Scott Borchetta's Nashville, Tennessee-based Big Machine Label Group and is produced by Bell Media, Big Machine and California-based Eureka, in partnership with Toronto's Insight Productions. Lindsay Cox and Paul Franklin serve as showrunners as well as exec producers. Episodes were filmed in Toronto in September and October.