To break through in Brazilian TV, it helps to have a guide
Gustavo Gontijo, head of drama and comedy series development at TV Globo, part of Brazil's largest commercial TV network, breaks down the country's market realities.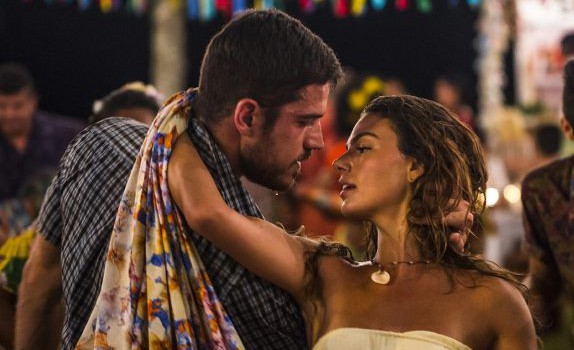 With export a major focus of Melanie Joly's Creative Canada policy – and with $125 million set to be spent over the next five years on supporting an official export strategy – Playback is spotlighting major media players in key markets around the world.
First up: Brazil. With 211 million people and 139 million internet users, the South American country is home to the largest media market in Latin America. Here, Gustavo Gontijo, head of drama and comedy series development at TV Globo, Brazil's largest broadcast network, talks about everything from telenovelas to Slings and Arrows.
PB: What formats and genres do particularly well with local audiences?
Gustavo Gontijo: Telenovelas [soap operas] are [like] bread and butter for Brazilian audiences. We schedule telenovelas from 5 p.m. to 10 p.m. and even until 11 p.m. in the winter. Since the days of radio, Brazilians have enjoyed the ritual of following stories daily. The top-rated series is Globo's O Outro Lado do Paraíso [about a young teacher who falls in love with a wild, rebellious man from a powerful family] that premiered in October.
PB: What do creators need to know about Brazilian audiences?
GG: Brazil has a huge audience, ranging from a poor, broad base of the population pyramid to a really, really rich peak of the pyramid – and all of them enjoy being represented on TV. To get a sense of what audiences want, I'd advise any foreigner to watch an episode of Sob Pressão [a Globo medical drama about a substandard hospital in Rio de Janeiro] or a chapter of Globo's telenovela A Força do Querer [(pictured) about a man who falls for a woman who believes she's a mermaid], two of the biggest hits this year.
PB: What are the big international breakthrough hits in Brazil?
GG: The Brazilian versions of variety show formats like Big Brother and The Voice are a huge success around here, [but] original international series have a hard time on broadcast. In the last couple of years, the only one that has ratings as good as the Brazilian shows is The Blacklist. In 2009, we produced a version of the Canadian series Slings and Arrows (Rhombus Media) called Som e Fúria directed by City of God's Fernando Meirelles. That was really well received – a benchmark.
PB: How can a Canadian producer breakthrough in the Brazilian market?
GG: Brazilians are really happy with the local content they're consuming. So any foreign producer not only has to produce quality, but they have to bring premises that have resonance with the Brazilian public. This will be really hard for someone coming from abroad. Coproductions with a Brazilian partner are always encouraged [Recent copros include the 2015 feature Zoom (Rhombus Media/O2 Filmes)]. To have someone to guide you in the huge Brazilian wilderness is always a good thing.
This interview has been condensed and edited for clarity. It originally appeared in the Winter 2017 issue of Playback.