Telefilm, Rogers invest $2.3M across 19 docs
More than half of the funded projects are produced, directed or written by women, with features from Insight Productions and Parabola Films selected.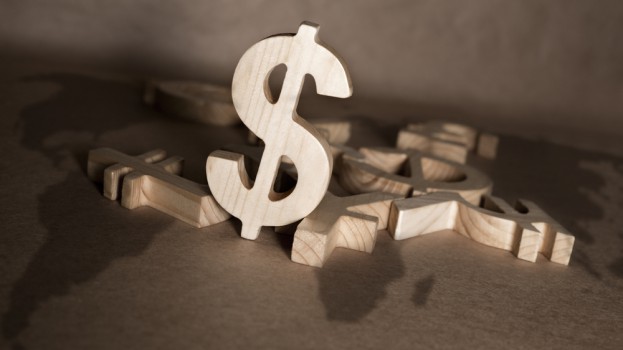 Telefilm and the Rogers Group of Funds have invested nearly $2.3 million across 19 English- and French-language feature documentaries, with more than half of the projects written, produced or directed by women.
All told, 10 English-language films will receive funding through the Theatrical Documentary Program, including Aisling Chin-Yee and Lindsey Dryden's Billy (produced by Montreal-based Parabola Films and distributed by Les Films du 3 Mars), and Insight Production's Gordon Lightfoot: If You Could Read My Mind, from director Joan Tosoni and writer Martha Kehoe.
In spring 2017, Telefilm increased its investment in the Theatrical Documentary Program as part of its push to achieve a balanced production portfolio by 2020.
"The women on the teams for these films include 12 directors, 12 writers and 13 producers, which augurs very well for our gender parity goal," said Telefilm exec director Carolle Brabant in a statement.
White Pine Pictures' The Corporate Coup d'Etat, directed by Fred Peabody, also received coin in this latest round of funding. The doc marks the latest partnership between Peabody and White Pine, which, in 2016, produced Peabody's award-winning documentary All Governments Lie: Truth, Deception and the Spirit of I.F. Stone.
The NFB will distribute two English-language docs, including John Walker Productions' Assholes: A Theory (written and directed by John Walker), as well as Michele Stephenson's Hispaniola. 
Also receiving coin in this latest round of funding are Grand Prairie Films' Grand Prairie (written and directed by Evan Prosofsky, distributed by Raven Banner), What Escapes Production's Illusions of Control (from writer/director Shannon Walsh, distributed by Cinema Politica), Hawkeye Pictures' Propaganda: The Art of Selling Lies (directed by Larry Weinstein, written by David Mortin and distributed by D Films), writer/director Alison Reid's Smitten By Giraffes: The Anne Innis Dagg Adventure (produced by Pursuing Giraffes Adventures and distributed by Kinosmith) and Yung Chang's This is Not a Movie (produced by TINAM and distributed by Blue Ice Docs).
On the French-language side, Les Films du 3 Mars will distribute Mon cri saura parler (from writer/director Santiago Bertolino and produced by Studio Via le Monde) and writer/director Catherine Hébert's Ziva Postec (produced by Camera Oscura).
Other French films that took home a share of the financing included L'Embuscade Films' Archipel (from writer/director Félix Dufour-Laperrière and distributed by La Distributrice de films), Patricio Henriquez's En attendant Raïf (produced by Macumba Mèdia II and distributed by NFB), Boat People: Le retour (Les Films de l'Hydre and distributed by UniAction Films), Misogynie 2.0 directed by Guylaine Maroist (produced by Productions de la Ruelle and distributed by Distribution de la Ruelle), director Mathieu Roy's Les damnés (produced by E2F Film 1 and distributed by Funfilm), writer/director André-Line Beauparlant's Le petit Tom (produced by COOP Vidéo de Montreal and distributed by Atelier Distribution) and Prisons sans barreaux from Nicole Giguère and Isabelle Hayeur (produced by Productions Triangle and distributed by Spira).
Image: Shutterstock