Connect3 is hunting for Nazis in new Brazil copro
The Cineflix-owned co is partnering with Brazil's Boutique Filmes, the prodco behind the Netflix series 3%.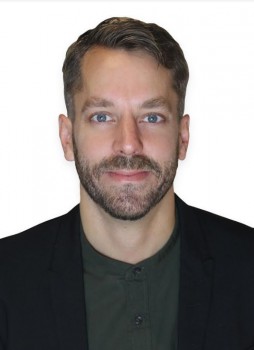 Connect3 Productions, the copro-focused subsidiary of Montreal-based Cineflix Media, is partnering with Brazil's Boutique Filmes on a scripted series about Nazi hunters.
The companies will jointly develop and produce the English-language project, The Chase (working title), and have tapped creator and writer Rodrigo Castilho to develop the series. Castilho's previous credits include the HBO Latin America series The Business and the Globosat series Mothern. The project is being structured as a Canada-Brazil treaty copro.
The project is the first to be announced since Cineflix launched Connect3, led by Pablo Salzman (pictured), in late November. The new company was established in order to create more coproduction opportunities for Cineflix's producer, writer and showrunner collaborators.
The in-development project is based on Israel's Mossad Nazi hunters, who began conducting covert operations in the 1950s when information surfaced that Latin America had become a safe haven for the war criminals. This is the second such series from Cineflix, which also produced a documentary series called Nazi Hunters (8 x 60 minutes, History Television), released in 2010. The project won a pair of Gemini Awards in 2011 for Best History Documentary Program and Best Direction in a Documentary Series.
Meanwhile, Boutique Filmes is the production company behind the dystopian thriller series 3%, which is the most-watched non-English Netflix show in the U.S., according to a press release announcing the partnership. The show was also named as the second most-binged series on Netflix in 2017, with true crime mockumentary American Vandal number one, drama series 13 Reasons Why number three and CBC/Netflix series Anne with an E at number four.