CMPA's Sandy Dobson dies at 55
The organization's VP of finance and facilities had been with the CMPA since 2012.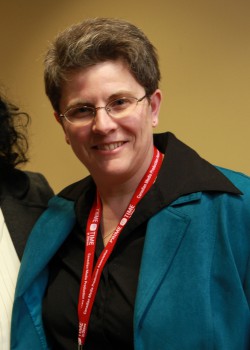 Sandy Dobson, the CMPA's VP of finance and facilities, has died at the age of 55.
Dobson was diagnosed with breast cancer in 2015. She passed away Dec. 18 in the palliative wing at Ottawa's Bruyère Hospital.
Dobson joined the CMPA in 2012 and prior to that held roles as the interim director of finance and administration at the Aboriginal Financial Officers Association and the director of finance and operations at Experiences Canada (formerly SEVEC).

The news of Dobson's passing comes soon after the death of Angel Entertainment and Bamboo Shoots co-founder Bob Crowe, who was a long-time CMPA board member.

"The news of both Sandy and Bob's deaths has been an enormous blow to all of us at the CMPA who have worked alongside Sandy and Bob for years. Our hearts are broken, but our thoughts are with both Sandy and Bob's families as they navigate through these very difficult times," read the Facebook post from the CMPA.