Magali Simard joins the City of Toronto
After announcing her departure from TIFF earlier this week, Simard starts as the City's film sector development officer Dec. 18.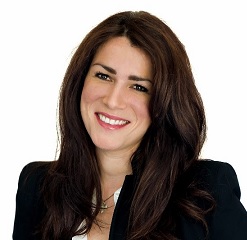 Magali Simard's new gig will be with the City of Toronto.
The former senior manager of theatrical programming at TIFF is taking a role as film sector development officer.
In the position, Simard will be tasked with helping to facilitate the economic growth of Toronto's screen entertainment industry by creating strategies and projects that support its expansion. She will also advise the mayor, city councillors and senior City management regarding business matters, as well as being the primary City liaison for key external stakeholders. She starts on Dec. 18.
Earlier this week, Simard announced she was leaving the Toronto festival after 11 years. In her previous post, Simard's responsibilities included negotiating the commercial releases of more than 50 films a year, as well as overseeing TIFF's marketing campaigns for new theatrical releases.
Simard is replacing Michele Alosinac, who held the role since October 2014.