Daniel Cross wins Doc Institute Luminary Award
The EyesteelFilm founder was celebrated at the annual ceremony, alongside first-time feature filmmaker Victoria Lean.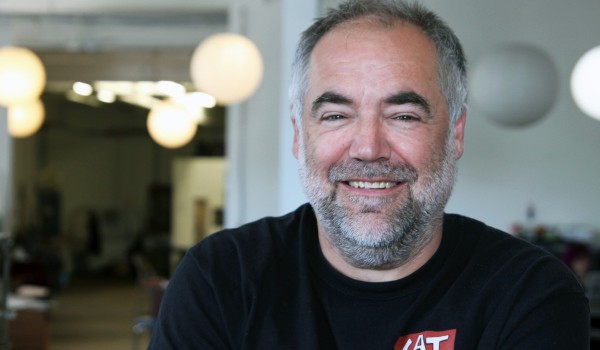 EyeSteelFilm founder Daniel Cross and filmmaker Victoria Lean took home top prizes at the DOC Institute's annual awards, held Dec. 7 in Toronto.
Cross received the Rogers-DOC Luminary Award, while Lean was honored with the DOC Vanguard Award.
The Luminary award is presented to a leader in independent Canadian documentary who works to secure the industry for future filmmakers.
Cross (pictured), an Emmy-winning director and producer, is credited with seeking out international stories, and creating partnerships in areas such as Asia and Europe. With projects including Up The Yangtze, Angry Inuk, and Last Train Home, Cross was lauded by DOC Institute director Adam Shamoon for "giving outspoken young Canadian filmmakers a vital international platform."
"Right now, it is crucial for documentary makers, in solidarity, to be vigilant and assertive both with our films and our actions, challenging power imbalances that cause hurt and injustice," Cross said in a statement.
The Vanguard Award, meanwhile, is given to an emerging or mid-career filmmaker whose unique approach to storytelling shows the potential to innovate the industry.
Lean spent working on her doc After The Last River. The film tracks the Attawapiskat community as it moves from crisis to crisis, forcing the reserve to accept a De Beers diamond mine on its territory. Last River premiered in fall 2015, and it was announced this year that Attawapiskat's Victor diamond mine will close in 2019.
Lean also produces Viceland's Nirvanna the Band the Show and leads filmmaking workshops in Northern communities.
"I could not have made my first feature without the guidance and support of so many mentors, colleagues and friends in the documentary community and in Attawapiskat," said Lean. "This award will certainly be an important source of encouragement for me as I embark on future filmmaking endeavours."
Last year, Hot Docs president Chris McDonald and filmmaker Alethea Arnaquq-Baril took home the honorary awards.
From Realscreen