WFF '17: Is there room for Canadian-made content in Hollywood North?
While B.C. is booming, panelists and attendees stressed the need for more provincial funds to support local production.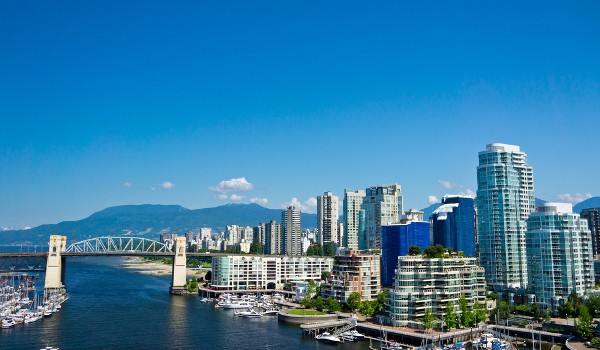 With $2.6 billion spent on production in 2016/17, B.C. had another record-breaking year. As the province's studios fill with big-budget productions like ABC's The Good Doctor and Netflix's A Series of Unfortunate Events, the benefits to local service producers, crews and talent are, of course, significant.
But in "Hollywood North" is there room for local producers to create their own IP? That was the question posed to a panel of B.C.-based industry members on the opening day of the Whistler Film Festival's industry summit.
Moderated by B.C. film commissioner and director of production services at Creative BC, Sandi Richter Cooper, the panel discussed the challenges and opportunities facing the local industry, with many arguing that there aren't enough provincial resources to support the production of homegrown film and TV. The province no longer has an equity fund for the production of feature films. Its Feature Film Fund was scrapped in 2004.
"It's harder to get money. There's less money for everybody and there are fewer projects getting financed," said Emily Alden, VP of Pacific Northwest Pictures.
One attendee who spoke during the Q&A said equity investment for B.C. filmmakers needs to be reintroduced. While she said that it's important that Creative BC offers its funding programs for development and marketing, "Without money for us to make the movies here on a decent budget, none of that is meaningful."
Lauren Davis, western region feature film executive at Telefilm, noted that because there are fewer provincial funds available to local filmmakers, out of necessity, she's found that B.C. filmmakers are resourceful in finding private investment for their film and TV projects. Peter Leitch, president at North Shore and Mammoth Studios, added that there needs to be a model to incentivize private investment so it isn't obtained in an ad hoc manner. "There's a lot of private sector money on the sidelines looking for a home," he said.
One private investor in the audience, however, said producers and filmmakers need to make Canadian films an attractive investment opportunity, adding Telefilm's investment recovery record doesn't inspire much confidence. In 2016/17, Telefilm invested $101 million and recovered $14 million. The problem for the private sector, he said, is if Telefilm doesn't expect to get its money back, why should private investors? "You have to address that," he said. There could come a time when the federal government decides to cut back its funding and to ensure the sustainability of the industry, private sector involvement needs to be developed, he added. In response, Davis said one reason Telefilm is scaling back its recoupment is to make room for investors and distributors to get a crack at first dollar.
Of course, location space is another challenge facing the local industry. As Hollywood productions demand more Vancouver studio space, eat up local crews and drive wages higher, making Canadian content in Vancouver is a difficult pursuit, said Leitch. But if there's a silver lining, it's that the industry is spreading out now and as a consequence creating more room for local creators, he said. "Throughout the lower mainland we're seeing studios being built, crews are spreading out throughout the province. That's where there's opportunity for Canadian production."
What's more, productions that shoot outside of Vancouver gain additional tax credits, helping ease the burden of financing a production.
While the panelists identified many ways support for the local industry needs to be improved, Jameson Parker, director of development at Brightlight Pictures, endeavoured to paint an optimistic picture. Service production, like the work Brightlight does on The Good Doctor, for example, helps fund his company's IP development.
He pointed to Summer of '84, a project developed by the prodco that will world bow at Sundance. The film was directed by Montreal-based filmmaking collective RKSS and financed and coproduced with New York-based Gunpowder & Sky.
And with more buyers than ever looking for content, it's an exciting time to be a B.C. producer, he said.
"Because we have such talented crew, because we have such great production resources, if you have a great piece of material, people will come [to B.C.] and work on it," he said.