Four Canadian films set for Sundance world premieres
The Utah festival has revealed its feature film lineup, including EyeSteelFilm's Anote's Ark and Creative Artisans Media and Involving Pictures' Un Traductor.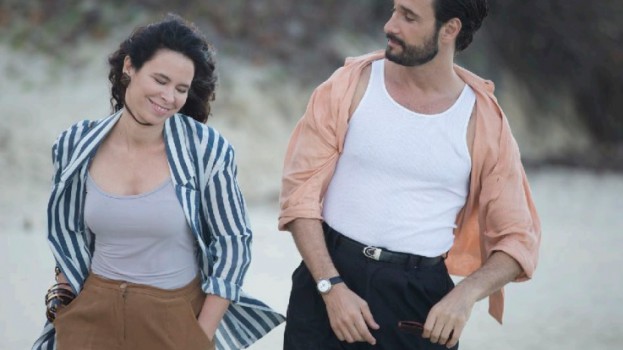 Utah's Sundance Film Festival has revealed its feature film lineup for 2018, with a number of Canadian projects set for world-premiere screenings.
Anote's Ark, directed by Matthieu Rytz and produced by Montreal-based prodco EyeSteelFilm, will make its world bow in the World Cinema Documentary Competition. The documentary explores the crisis faced by the low-lying atoll nation of Kiribati, which is in danger of disappearing in the coming decades due to rising sea levels. Producers on the project are Bob Moore, Mila Aung-Thwin, Daniel Cross, Shari Plummer and Shannon Joy.
Also set to screen in the same program is the world premiere of Israel-Canada coproduction The Oslo Diaries, written and directed by Mor Loushy and Daniel Sivan. The film documents the story of a group of Israelis and Palestinians who met illegally in Oslo in an attempt to improve Israeli-Palestinian relations. The film is produced by Tel Aviv-based Medalia Productions and coproduced by Montreal-based Intuitive Pictures. Producers are Hilla Medalia and Ina Fichman.
Elsewhere, Canadian project Un Traductor (pictured) makes its world premiere in the World Cinema Dramatic Competition. Directed by Rodrigo and Sebastián Barriuso, the Havana, Cuba-shot narrative feature is based on the true story of their father, a Russian Literature professor at the University of Havana, who is ordered to work as a translator for young victims of the Chernobyl nuclear disaster when they are sent to Cuba for medical treatment. The project, which was developed initially through the CFC, is produced by Toronto-based prodcos Creative Artisans Media and Involving Pictures. Producers on the film are Lindsay Gossling, who also wrote the screenplay, and Sebastián Barriuso, with Karen Harnish and Alejandro Valbuena serving as associate producers.
Vancouver-shot thriller Summer of '84 is meanwhile world-premiering in Sundance's Midnight program. Produced by Vancouver-based Brightlight Pictures and New York-based Gunpowder & Sky, the film is about a 15-year old boy who spends his summer secretly investigating whether his police-officer neighbour is the serial killer all over the news. Summer of '84 is directed by the Montreal-based filmmaking collective RKSS, which consists of François Simard, Anouk Whissell and Yoann-Karl Whissell. Producers on the project are Brightlight's director of development Jameson Parker and company president Shawn Williamson, alongside Gunpowder & Sky's SVP of development and production Cody Zwieg.
In addition, B.C.-based Bron had a hand in producing three of the projects set for world premieres at the festival. Monster (U.S.) will world premiere alongside 16 other projects in the U.S. Dramatic Competition program. The film is coproduced by New York-based Tonik Productions, L.A.-based Get Lifted Film and Bron. Assassination Nation (U.S.), from writer/director Sam Levinson, premieres in the fest's Midnight section. Bron's Aaron L. Gilbert was also an executive producer on Untitled Debra Granik Project, which bows in the Premieres section.
Viceland docuseries Rise and Rezolution Pictures' RUMBLE: The Indians Who Rocked the World were among the Canadian projects to screen at last year's Sundance. RUMBLE went on to win the festival's World Cinema Documentary Special Jury Award for Masterful Storytelling.
The 2018 edition of Sundance runs from Jan. 18 to 28.