Rodeo FX expanding to Europe with new studio
The Montreal-based visual effects company is opening a new space in Munich, Germany as it looks to tap into a larger pool of VFX artists.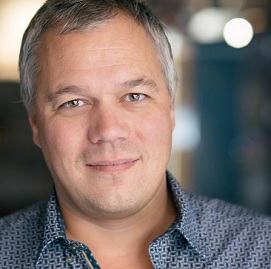 Montreal-based visual effects company Rodeo FX is expanding its operations to Europe with the launch of a new studio in Munich, Germany.
The VFX firm, which also has offices in Quebec City and L.A., plans to hire around 20 staff over the next 12 months to the new outpost, which is managed by existing Rodeo FX members Thomas Hullin, head of studio, and Julie Kubbillun, VFX producer, who have both relocated to Munich. The studio has been running for around two weeks and is currently staffed by a team of five people.
Sébastien Moreau (pictured), Rodeo FX president, told Playback Daily the company's decision to expand its business overseas was driven by two factors: business development and recruitment.
On the business development front, Moreau said Rodeo FX is looking to work on more large-scale projects being produced primarily out of Europe. Among the projects that Rodeo FX has worked on recently is Luc Besson's English-language, France-produced sci-fi adventure Valerian and the City of a Thousand Planets, which Moreau said helped spark the Montreal company's interest in expanding to Europe.

Setting up shop in Munich gives Rodeo FX greater access to the continent's decision makers in film, TV and advertising, said Moreau, adding that the ad industry is an area in which Rodeo FX is looking to expand its focus. Currently, approximately 5% of the company's revenues come from advertising, with 80% coming from film and 15% from TV projects, he said.

Rodeo FX has done VFX work on more than 100 features since it was founded in 2007, including Blade Runner 2049, Arrival and Fate of the Furious. It has also won a number of Creative Arts Emmy awards for its work on Game of Thrones.
In terms of recruiting, Moreau said the increased volume of VFX work being handled in Montreal has meant a shortage in available artists. "It's been hard to recruit in Montreal. Having a studio in Europe opens up a big pool of artists from all the European union [countries] that we can approach," Moreau said. While the educational standards at Quebec's post-secondary schools is high, Moreau said the province does not produce a high enough volume of VFX artists to meet the current demand. The hope is to be able to recruit artists to the company's Munich office with a view to potentially relocating them to Rodeo FX's headquarters in Montreal, he said. Across all its locations, Rodeo FX now has a staff of approximately 450.
The announcement comes six months after Rodeo FX acquired fellow Quebec film and television VFX studio Alchemy 24.