AMI readies Food Spin with Chef Aleem
The docuseries, which follows a wheelchair-bound Toronto food truck owner, is produced by Montreal's Fair-Play.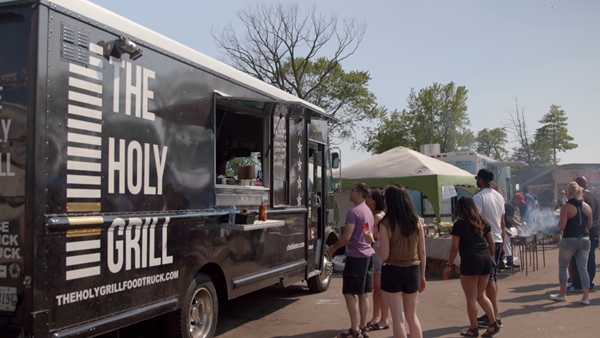 Accessible Media will premiere Food Spin with Chef Aleem on Nov. 29.
The 13-episode, 30-minute documentary series, which follows the life of Toronto food truck owner Aleem Syed, is produced by Montreal-based prodco Fair-Play. It will debut at 8:30 p.m., with full episodes online following the initial broadcast.
A professionally trained chef, Syed was injured in a shooting accident in 2008 that left him paralyzed from the waist down. Undeterred, Syed opened a halal, fully wheelchair accessible food truck called the Holy Grill.
AMI is a not-for-profit media company that broadcasts programs for Canadians who are blind or partially sighted.
To be accessible for its audience, the show features integrated described video, in which Syed described his actions and surroundings during filming and ultimately eliminated the need for a secondary audio track.