Beachwood Canyon-penned comedy set to premiere on Italian network
Written by Frank van Keeken's prodco, the first season of the Italian-language, Rome-shot series New School will bow in December.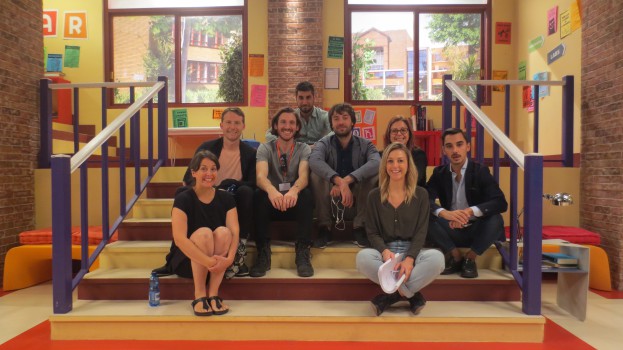 Toronto-based Beachwood Canyon Productions (BCP) is expanding its horizons through a new partnership with Italian network De Agostini Editore.

After being approached by the Novara, Italy-headquartered media company, BCP signed on to pen the first season (26 x 12 minutes) of New School, a children's series following the lives of a group of new students at an international middle school in Italy.
Filming on season one of the Italian-language project began in Rome in September, with the show set to debut on De Agostini Editore channel DeAKids in December. A second season of New School has already received the greenlight.
The writing team on New School consists of BCP founder Frank van Keeken, Amy Cole, Ian Malone, Conor Casey, Lyndon Casey, Andrée Bagosy, and Patrick Sisam. The series was penned in English and then translated into Italian.
In the new year the writing team is expected to begin working on season two, which will premiere on DeAKids in fall 2018. De Agostini Editore, which owns the rights to New School, is handling international sales on the property.
Launched in October 2015, BCP is headed up by The Next Step (Family Channel) creator van Keeken.
Picture L to R: back row, Alessandro Guida; middle row: Conor Casey, Lyndon Casey, Antonio Giampaolo, Alba Rondelli, Danilo Cerminara; front row: Andrée Bagosy, Valentina Vezzoli