Joly announces cultural initiatives with Mexico
CMF has also introduced a codeveloment incentive to support projects from Canadian and Mexican producers.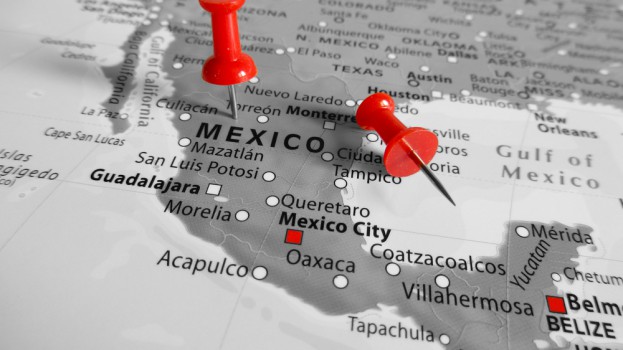 Following a four-day mission to Mexico, Minister of Canadian Heritage Melanie Joly has announced several initiatives aimed at strengthening cultural ties between the two countries.
Joly and her Mexican counterpart, Secretary of Culture Maria Cristina Garcia Cepeda, discussed areas for cooperation, including Canada's still-to-be-announced Creative Export Strategy, and also agreed to establish a Creativity and Culture agenda under the Canada-Mexico Partnership (CMP), a tool for bilateral cooperation.
Mexico is the top exporter of creative goods in Latin America, exporting $5.4 billion in 2015, according to a Canadian Heritage release. The country is considered a geographic and language hub for the Latin American market as a whole, making the audience potential for copros significant.
Among the initiatives announced Nov. 10, is CanadaNOW, a touring film festival that will travel to more than 20 Mexican cities. Presented by Telefilm Canada and the Canadian Embassy in Mexico, in partnership with Cineteca Nacional, the fest will screen such films as Kevan Funk's Hello Destroyer and Nettie Wild's Koneline: Our Land Beautiful. The CanadaNOW project began as part of the Guanajuato International Film Festival, where Canada was the Spotlight Country of Honour.
Joly also announced that the Secretariat of Culture of the United Mexican States and the Canada Council for the Arts have signed a letter of intent to increase artistic exchange between Canada and Mexico and raise the profile of the arts in both countries.
"The Government of Canada is helping Canada's creative industries succeed abroad, which we know creates jobs and prosperity in every region of Canada. By increasing its presence internationally, putting in place the expertise required to promote Canada's creative industries, and creating strong people-to-people bonds that are taking our relationships to the next level, we are setting the stage for Canadian creators and cultural entrepreneurs to take advantage of export opportunities," Minister Joly said in a statement.
Earlier this week, at the Los Cabos International Film Festival, the Canada Media Fund and the Mexican Film Institute signed an agreement to establish an audiovisual codevelopment incentive. The total amount of funding available through the incentive is $130,000 (approximately MXN $1,898,000), with each funding organization contributing half of the funds. The max contribution for each project funded through the incentive is $25,000.
"Through this incentive, we hope to develop strong partnerships between producers in both Canada and Mexico," said Valerie Creighton, president and CEO of CMF in a release. "We are certain that Canadian producers will benefit enormously by turning their attention to Mexico."
Image: Shutterstock