Who won the latest 2xMore initiative?
Three women will each go on to direct an episode of Sinking Ship's Dino Dana, as the Women in View program aims to double the number of women directing Canadian media.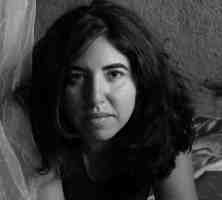 Aubrey Arnason, Lisa Rose Snow and Reem Morsi (pictured) have been selected for phase three of Sinking Ship Entertainment and Women in View's 2xMore initiative.
Arnanson is a Leo Award-winning director, writer and actor who most recently directed The Winter Song, which is currently broadcast on Air Canada's in-flight entertainment systems.
Morsi is a writer/director whose feature film script Bootleg recently won the Telefilm Canada New Voices Award at the Toronto Screenwriters Conference.Snow is a writer/director whose short films include bravoFACTUAL doc Meet Maurice Crosby. She also writes for CBC's Little Dog and Discovery's Frontier. 
The three directors will be taken through prep, production and post-production on a trio of episodes of Sinking Ship's Dino Dana, before each directing an episode of their own.
The 2xMore initiative aims to double the number of women directing in Canadian media. The winners were selected by a jury comprised of Tom Hastings, director of drama, Independent Production Unit at Bell Media; Sarah Adams, executive in charge of production, CBC, Drama; Susan Alexander, production executive, original content, scripted at Corus Entertainment; and Tara Sorensen, head of kids programming for Amazon Studios.Past 2xMore winners include Nimisha Mukerji (Tempest Storm), Heather Hawthorne-Doyle (Love it or List it Vancouver), Sherren Lee (Odd Squad), Lara Azzopardi (Backstage), Zoe Roberts and Mars Horodyski (This Hour Has 22 Minutes).