OMNI Regional commissions more Blood and Water, Second Jen
The channel also commissioned a new six-part scripted comedy, Mangoes, about a group of South Asians new to Canada.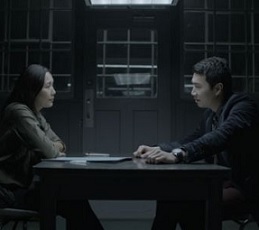 OMNI Regional has made a pair of renewals, greenlighting sophomore seasons of Second Jen and Blood and Water (pictured). The channel, which officially relaunched on Sept. 1 after the CRTC approved its mandatory inclusion in digital basic TV packages, also commissioned a new six-part series, Mangoes, about a group of South Asians new to Canada.
Eight new episodes of Breakthrough Entertainment-produced Blood and Water are set to begin filming later this month, with new episodes expected to launch in 2018. The series, which is set in Vancouver and filmed in Cantonese, Mandarin and English, premiered in October 2015. Season one (16 x 30 minutes) followed a detective (played by Stephen Song) trying to track down the killer of the son of a Vancouver billionaire.
Meanwhile, Second Jen, which was conspicuously absent when Rogers unveiled its fall lineup during its 2017 Upfront, is confirmed to return for a second season. Created by and starring Amanda Joy and Samantha Wan, the half-hour show tells the story two second-generation Chinese and Filipino-Canadian millennials trying to prove to their immigrant families that they can make it on their own in the big city. Writing on six new episodes is currently underway, with filming scheduled to begin in Toronto in January. Season two of the Don Ferguson Productions-produced show will air on both OMNI Regional and City next year, though no timetable has been given on when it will launch.
In addition to the renewals, OMNI Regional commissioned a six-episode season of the half-hour South Asian comedy Mangoes. The property previously existed as a web series that is now being adapted as a half-hour comedy by the creators and stars (and brothers) Adeel Suhrwardy and Khurram Suhrwardy. Voiced in a combination of Urdu, Hindi, Punjabi and English, the scripted series follows the story of a group of new Canadian citizens on a journey to "explore, integrate, and contribute towards the building of their new home." The Suhrwardy brothers are writing the script currently, with production scheduled to begin in January.