Deals: Super Channel, Raven Banner
Environmental documentary The Messenger gets picked up for U.K. theatrical release, plus more deals.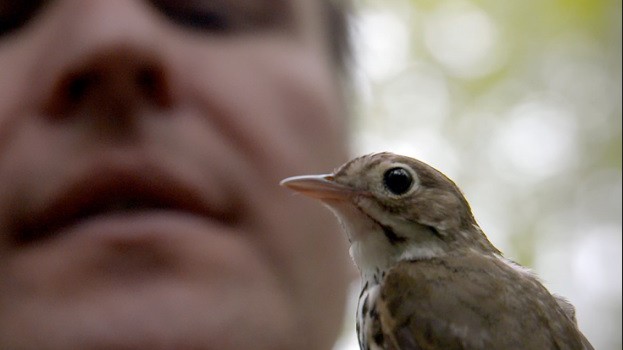 Super Channel
Super Channel has acquired the fifth season of B.C-shot U.S./Canada drama When Calls the Heart. New episodes of the series will launch on the channel in February 2018. The series, which airs on Hallmark in the U.S. and Super Channel in Canada, is based on the book series by Canadian author Janette Oke and stars Erin Krakow (Army Wives), Pascale Hutton (Sanctuary), Kavan Smith (Supernatural) and Lori Loughlin (Fuller House). The series is produced by WCTH Season 5 Production in association with Brad Krevoy Television and Believe Pictures, with Vicki Sotheran and Greg Malcolm servng as producers. Exec producers are Brad Krevoy, Alfonso H. Moreno, Paul Jackson, Cynthia J. Cohen, Brian Bird, Michael Landon, Jr., Susie Belzberg, Michael Shepard, Eric Jarboe, Neill Fearnley and Jimmy Townsend.
The Messenger
Feature-length wildlife documentary The Messenger (pictured) has been picked up for a theatrical run in the U.K. The doc, which examines the effects that man-made hazards have had on bird populations, was picked up by Nottingham, U.K.-based Pipoca Pictures. The film will screen across a number of theatres in the U.K. cities of Manchester, Wareham, Nottingham and Suffolk. Last year it was announced that The Messenger had been acquired by Netflix for the U.S., as well securing broadcast deals with SVT (Sweden), Prima TV (Czech Republic), Al Jazeera Documentary (Qatar), Estonian public broadcaster ERR, YLE (Finland). Written by Sally Blake and Su Rynard, The Messenger is produced by Joanne Jackson, Martin de la Fouchardière, Diane Woods, as well as Blake and Rynard.
Raven Banner
Toronto-based Raven Banner has acquired the worldwide rights to the British occult thriller Charismata. The distributor made the pickup ahead of the American Film Market (AFM), which begins on Nov. 1. The film tells the story of a detective who is driven to insanity as she investigates a series of ritualistic murders.