ImagineNATIVE launches year-round development institute
The festival unveiled a number of enhanced initiatives and new programs, including the Indigenous Screenwriting Intensive in partnership with Harold Greenberg Fund.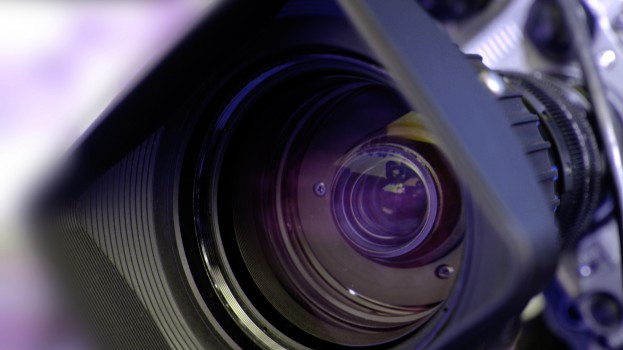 The imagineNATIVE Film + Media Arts Festival has launched a year-round development hub to increase the support it lends to its filmmakers and artists.
The imagineNATIVE Institute, based out of the festival's newly renovated Toronto headquarters, will act as "the focal point for advocacy and research fostering change in the arts and culture industries that increase support and opportunities for Indigenous content creators," said a press release announcing the new hub.
The festival also unveiled a number of new programs and enhanced initiatives, including the imagineNATIVE/Harold Greenberg Fund (HGF) Indigenous Screenwriting Intensive, which will support four screenplays from treatment to optioning. The program joins the Indigenous Story Editing Mentorship, which the festival launched in partnership with HGF in 2015.

Among the other priorities for the Institute is creating additional spaces in addition to the Institute's HQ for Indigenous-led digital media exploration in fields such as virtual reality and augmented reality. In August, Nyla Innuksuk was named as the inaugural participant in the Indigenous VR/AR Residency, supported by the Canada Council for the Arts.
In addition, the festival is launching the Indigenous Industry Opportunities Database (IIOD), which will aggregate development, training and exhibition opportunities available to Indigenous content creators.
"The imagineNATIVE Institute has been in development for several years now. The realization of new activation spaces and new partnerships, paired with a watershed of awareness for the complexity of the Indigenous experience, made for the right moment to envision new directions that we can support the Indigenous film and media arts community," said industry director Daniel Northway-Frank in a statement.
The renovation and implementation of the Institute was made possible following an investment from the Ontario Trillium Foundation (OTF), which earlier this year gave the Centre for Aboriginal Studies a $234,900 grant to renovate the space. 
The imagineNATIVE announcement comes as a number of Canadian organizations are rolling out their own initiatives to increase funding to Indigenous projects and increase Indigenous representation within their ranks. In February, Telefilm announced it would be increasing its annual funding of Indigenous projects to around $4 million, up from approximately $1 million in previous years. Benjamin Ross Hayden's sci-fi fantasy Red Eye and Sonia Bonspille-Boileau's drama Rustic Oracle were among the projects to pick up a share of $4.7 million in Telefilm coin this past August.
As well, Canadian Heritage Minister Melanie Joly in June unveiled plans for an Indigenous Screen Office at Banff, following a CMF report recommending its implementation. This summer the NFB also pledged to increase funding to Indigenous projects and to reach representational parity across its workforce.
Image: Shutterstock