TVA CEO retires, company shuffles management
Julie Tremblay will step down immediately, with France Lauziere taking the top spot at the Quebec media company.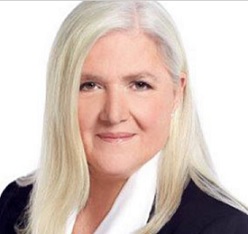 After 25 years with the company, Julie Tremblay has announced her retirement as president and CEO of Quebec media company TVA Group. She is also resigning from the TVA Group Board of Directors and as president and CEO of Quebecor Media Group (TVA is a Quebecor subsidiary).
Tremblay (pictured) became CEO of Quebecor Media and TVA Group when the two groups joined in 2014. Prior to the merger, she served for a year of president and CEO of Sun Media Corporation, also owned by Quebecor.
Under her direction, TVA Group acquired post-production company Vision Globale, as well as 14 magazine from TC Media.
She is being immediately replaced with France Lauziere as president and CEO of TVA Group and chief content officer of Quebecor Content. Lauziere has been with the company since 2001, mainly working in the programming sector. Her duties as head of Quebecor Content, which she created in 2013, will remain the top of her new responsibilities.
To support Lauziere, Martin Picard has been appointed as SVP and COO of TVA Group. Picard has been with the company since 2002 and has served as senior manager of administration and financing for Quebecor Content until this point.
Tremblay has steered TVA and Quebecor through several rocky years, with many of its recent quarterly results posting losses or drops in revenue. It also shed several of its print titles including Décormag and Le lundi.
However, TVA has also seen some successes. Its most recent quarterly report in August saw an improvement in profitability, thanks largely to Canadian teams' presence in the NHL Stanley Cup Playoffs. It also saw a lift in ratings during last year's fall TV lineup.