TVO, Knowledge Network greenlight Super Mighty Makers
The live-action scripted series is produced by marblemedia in association with Jam Pie Media.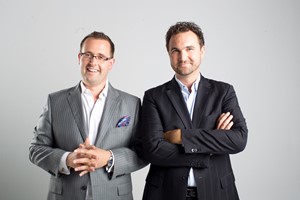 TVO and Knowledge Network have greenlit Super​ ​Mighty​ ​Makers​, a live-action kids show produced by marblemedia in association with JamPie Media.
The scripted series (26 x 11 minutes or 13 x 22 minutes), which focuses on kids engaging in acts of kindness, is scheduled to begin filming this fall ahead of a fall 2018 premiere on TVO and Knowledge Network.
Created by JamPie principal Jamie Piekarz, the former director of content for Corus Kids, the show follows a team of young superheroes, The Super Mighty Makers, who use their special D.I.Y. powers that help spread kindness.
marblemedia's distribution arm, Distribution360, holds the distribution and licensing rights to the CMF-supported series.
In August, marblemedia revealed that it is relaunching the 1980s game show Just Like Mom. Produced in association with YES TV in Canada and BYUtv in the U.S., the show is filming this fall and will launch in January 2018. Last week, the Toronto-based children's content company announced that husband and wife duo Sandy Jobin-Bevans and Kylee Evans will host the series. Producers on the remake are marblemedia's Mark Bishop and Matt Hornburg (pictured left and right, respectively), Steve Sloan, Stephen Turnbull, as well as Rob Sheppard for YES TV, Jim Bell for BYUtv and Adam Ivers for Omnicom's Highway Entertainment.