Visible minorities watch less TV, but Snap more: study
MTM's latest study shows that Canada's ethnic minorities tend to be younger, more urban and more fond of certain TV programming.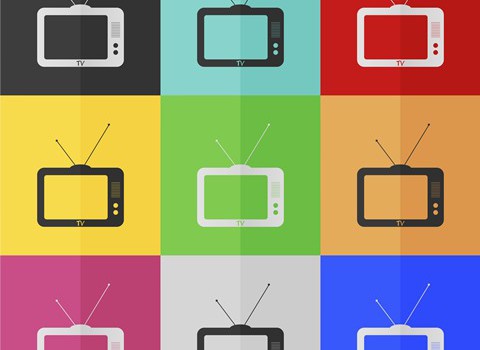 Trying to reach Canada's ethnic minority populations? A new study from the Media Technology Monitor (MTM) shows that sports, Snapchat and unscripted TV may be among the best ways.
MTM's phone and online survey of more than 8,000 Canadians sought to show the distinctions in tech adoption and media preferences among the 17% of Canadians MTM says self-identify as ethnic minorities. (Statistics Canada, it should be noted, reports visible minorities as making up 19.1% of the Canadian population, according to the most recent census data. Also, MTM's study does not break the 17% down into specific ethnic communities, contrasting only those who identify as a minority against the overall Canadian population.)
Overall, traditional media consumption and tech adoption are fairly equal across that 17%. However, this group might not be quite as reachable on traditional TV as the overall Canadian population.
The group under-indexes on rates of traditional TV subscriptions, and also watch about two hours less TV per week (14.1 hours versus 15.8 hours). Of the TV that they do watch, nearly 27% is online, whereas among all Canadians, online TV makes up less than 21% of their TV viewing time.
Despite overall lower amounts of TV consumption, Canada's visible minorities do over-index significantly in some genres of watching. They are more likely to watch sports (50% versus 40%), reality TV (38% versus 28%) and kids programming (34% versus 26%) — the last of which is likely due to the younger population.
The study also established some key demographic differences when it came to these communities. For one thing, they tend to be younger; around 40% of visible minorities are between the ages of 18 and 36 years old, over-indexing against the general population of Canadians in the same age bracket (30%). They're also more likely to have children, both teens and those under 12, living at home.
As is perhaps expected, a younger population also means minority Canadians are slightly more reachable on certain social networks, over-indexing on Instagram (43% versus 30%), Snapchat (29% versus 19%) and especially WhatsApp (43% versus 18%).
Surveyed minority Canadians also live in significantly more urban populations, under-indexing on towns and cities with smaller and mid-size populations, but significantly over-indexing on cities with populations of more than one million (54% of visible minorities versus 41% of all Canadians). But while they tend to be city dwellers, they're also less likely than most Canadians to be high earners. The group under-indexes on all salary ranges over $35,000 per year, but over-indexes (27% versus 17%) on incomes under $35,000.
From Media in Canada
Image: Shutterstock