SK Films returns with Amazon Adventure
The latest project from the 3D-film producer and distributor opens today in the Ontario Science Centre, Montreal Science Centre and Sudbury's Science North.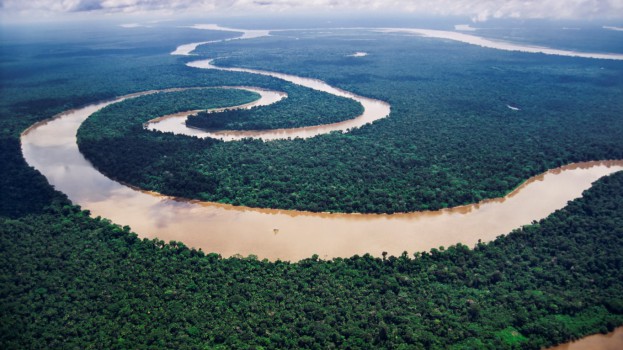 3D-film producer and distributor SK Films is returning to screens across Canada today (Oct. 6) with its latest project, Amazon Adventure (pictured).
The 45-minute, $13 million project is opening at the Ontario Science Centre, the Montreal Science Centre and Sudbury's Science North, and will next year open at the Telus World of Science centres in both Edmonton and Vancouver.
Earlier this week the project won five out of six awards at the Giant Screen Cinema Association's (GSCA) 2017 conference, including best film, best cinematography and best original score. Amazon Adventure tells the story of explorer Henry Bates and his 11-year journey through the Amazon in the 1850s. Bates provided Charles Darwin with the specimen proof that went on to inform Darwin's theory of natural selection.
The Canada-U.K.-Brazil coproduction is the follow up to SK's 2012 project Flight of the Butterflies, which has gone on to gross approximately $38 million in global ticket sales, according to SK Films CEO Jonathan Barker. While Butterflies debuted five years ago, the theatrical runs for large-format films (which typically play in museums and science centres, as well as IMAX theatres) can last for many years. The Canada-UK-Mexico copro is still playing in about 10 venues across China currently.

Amazon Adventures was funded by U.S. government agency National Science Foundation, the San Francisco-based Moore Foundation, New York-based Simons Foundation and Maryland-based Howard Hughes Medical Institute. The film shot in the Brazilian Amazon and the U.K. last summer.
Mike Slee directed the project from a script penned by Carl Knutson and Wendy MacKeigan. The project is produced by Barker, MacKeigan, Slee and Yuri Sanada.