As traditional PR shifts, two veterans pivot their biz model
Longtime independent PR professionals Cynthia Amsden and Julie Giles are teaming up to better tackle a changing media and marketing landscape.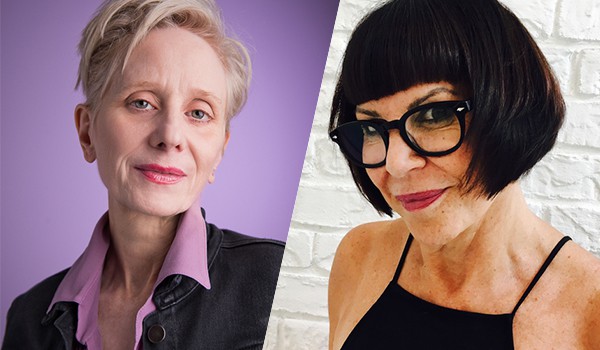 Traditional PR has been undergoing a transformation in recent years, as the publishing industry changes, social media continues its rapid evolution and the power of review-based websites ripples through entertainment media.
It's in this new world of communication that two Canadian PR veterans have teamed up to try and address a gap they see in the entertainment market: a fusion of unit/festival PR and digital marketing.
Roundstone Communications' Cynthia Amsden (pictured right) and greenHat Digital head Julie Giles have formally partnered to provide clients with an integrated PR and social strategy that covers both the transforming world of editorial outreach and the fast-changing world of social media.
The duo first worked together on Alan Zweig's 2015 doc Hurt, with Amsden handling the film's Toronto International Film Festival PR and Giles building the film's interactive site and handling social media. Amsden is a well-known unit/festival publicist, most recently working on Wilding Pictures and Touchpoint Films' TIFF '17 selection Cardinals and Giles has been running greenHat digital since 2006, after years of working as an arts and entertainment publicist. At greenHat she provides digital marketing and social media strategy to entertainment and culture brands, including Whizbang Films, and films such as The Other Half and Hope.
On Hurt, Amsden says the two, working separately, barely shared any assets or information between publicity and social. It was only later, when Amsden was brought on to do PR for House of Cool's Nova Seed, that the idea was sparked to create a formal offering to market the film. 

The main benefit, says Giles, is that the two will be able to provide marketing strategies and better advice to clients as to how they can build up their film or company brands at an earlier stage. She says she is often brought in to do social or digital strategy for clients who reach out at the last minute, not understanding that it takes time to build audiences on social platforms. "[Clients say], 'We need an audience tomorrow.' It's sort of impossible."
Through this partnership, she says, she and Amsden can start thinking about rollouts and campaigns before the start of principal photography and collect assets like imagery and video that will aid in the targeted social push.
"We're going to have that ability to build [audiences] from the ground. Cynthia is unit, which allows us to get the right kind of assets that we need to be able to build [social] out in a much more robust way," says Giles.
And as it becomes increasingly difficult to break through in a cluttered movie market dominated by the behemoth ad-spend of Hollywood blockbusters, developing PR strategies early is key – especially because "the press are in a state of flux," says Amsden.
Veteran journalists are leaving their posts at traditional media outposts and moving online (or leaving altogether) and there are new journalists – and websites – popping up daily that PR reps must develop and nurture relationships with, says Amsden. Additionally, with shrinking ad dollars and fewer inches to spare, it's becoming harder to secure media interviews to drum up interest in a project. Amsden adds that at Hot Docs and TIFF this past year, reviews far exceeded interview requests.
Meanwhile, in addition to the "old middlemen" (traditional press and advertising), Giles adds, creators now need to contend with the "new middlemen" (Apple, Amazon, Facebook, Microsoft, Google) in order to directly connect with audiences.
"My belief is you can't leave your marketing and promotion to the middlemen (new or old) as the balance will never be in the creators' favour," says Giles.