Jenkinson/Goode Productions options refugee medical memoir
The Vancouver prodco behind the 2015 thriller Numb has optioned the screen-based rights to the book.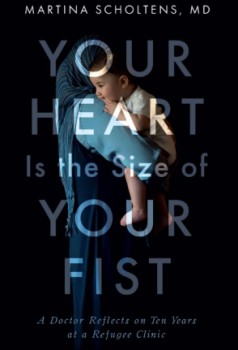 Vancouver-based prodco Jenkinson/Goode Productions has optioned the screen-based rights to adapt the medical memoir Your Heart Is the Size of Your Fist.
The non-fiction book, penned by Dr. Martina Scholtens, documents her experiences on the front lines of an urban medical clinic for refugees in Vancouver.
The project is being developed as a scripted feature by Jenkinson/Goode principals Jason Goode and Dylan Jenkinson. Goode will pen the script, with Telefilm supporting development. In Canada, the book was published in September via B.C.-based Brindle & Glass Publishing.
The prodco's most recent project, the feature thriller Numb, shot in Okanagan, B.C. in 2015. Directed by Goode, the Andre Harden-penned project tells the story of a broke couple that discover a map pointing to a stash of stolen gold. In Canada, the film is distributed by A71 Entertainment, while in the U.S. Numb is distributed by Vision Films/Sony Pictures Home Entertainment.
Jenkinson/Goode Productions is also currently in development on the feature project Common Grace, with actor and filmmaker Shauna Johannesen tapped to write and direct.