VIFF looks to build out 'film-plus' model in 2017
Through a partnership with Buffer Fest and a music-focused program, the Vancouver festival aims to draw in new parts of B.C.'s creative ecosystem with its expanding roster of programs.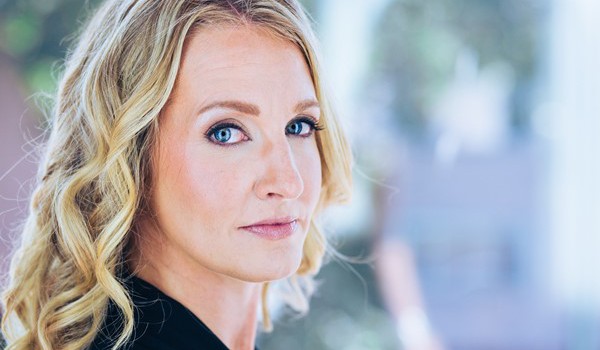 Though the Vancouver International Film Festival (VIFF) is now in its 36th year, executive director Jacqueline Dupuis (pictured) sees 2017 as the second year of a new era for the B.C. festival.
Last year, VIFF announced a structural overhaul of its programming, combining three previously separate business units – the film festival, the film centre and its various industry initiatives – into one, with the goal of presenting a more cohesive program to industry stakeholders, creators and the public.
In addition to the new organizational model, VIFF also launched a new programming structure (its "film-plus" model), which places its year-round programming into eight separate streams, including the Next stream, which highlights next generation of the content industry, and the Impact stream, aimed at programming with a social leaning.
After a relaunch of its programming that received good feedback from audiences and industry, Dupuis said the goal is now to build upon those programming streams by reaching new parts of the B.C. creative ecosystem. This year, YouTube creators and musicians were top of mind, said Dupuis.
On the YouTube front, VIFF is this year launching Creator Day in partnership with Toronto-based Buffer Fest, which is a showcase for YouTube content and creators. "We were really thinking, how can we get at that emerging content creator space? We know they're here [in B.C], and that there's a huge community of creatives and innovative talent," said Dupuis.
As such, VIFF and Buffer have partnered on a full day of events including seminars, workshops and keynotes in which attendees and participants learn about topics such as production, monetization, as well as legal and copyright support. Dupuis added that this is the only such partnership that Buffer has with any of the major Canadian film festivals.
On the music front, VIFF is this year launching the two-day AMP summit, which aims to create a greater sense of the business opportunities around creating music for screen-based mediums by connecting the city's film and music communities. The program will also bring in decision makers that can work with local musicians to create new opportunities for business development.
Last year's addition of new programming streams and restructure also allowed VIFF to slightly increase its contributed revenues (which includes sponsorships, goverment grants and individual donations) and its earned revenues, said Dupuis. She attributed this to an increase in the awareness of VIFF in the marketplace, as both Vancouver's profile as a production hub grows and the visibility of VIFF increases with its concerted efforts to expand its roster of programming.
Going forward, Dupuis said her goal is to continue expanding VIFF's reach. "We want to continue to support the development of the local sector. We want to be a leader in helping to move the needle in terms of growth and diversification of the local creative ecosystem," she said.