T.O.-shot Star Trek: Discovery breaks viewership record
Bell Media is reporting big numbers for the fan-favourite franchise, which set up shop at Pinewood Studios in 2016.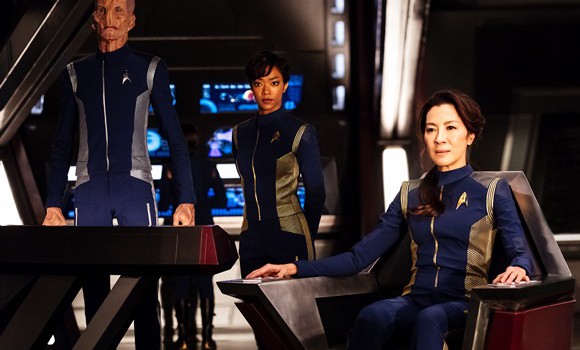 It was a sure bet that the newest Star Trek franchise from CBS Studios was going to get its fair share of viewers, given the franchises' rabid fan base. But the premiere may have exceeded expectations, boldly going into the record books for Canadian broadcaster Bell Media.
The premiere episode of the series, which filmed at Toronto's Pinewood Studios, attracted 1.17 million viewers on Space, which Bell Media says makes it the highest-rated debut on Canadian specialty on record. Space aired the series' second episode immediately after the premiere, which garnered 1.2 million viewers.
The premiere was simulcast on CTV and was immediately made available to Crave TV subscribers as well. Overall, Bell reports a total viewership of 2.2 million viewers for the episode. Bell did not release Crave-specific figures, but said it was the subscription channel's biggest-ever debut, beating Showtime's Billions from January 2016.
Bell Media's figures were reported from Adobe SiteCatalyst for Sept. 25 (8 p.m.) to 26.