Scott Garvie re-elected as CMPA chair
As change continues to reverberate through the industry, this year's election saw a record 53 candidates run for a place on the board.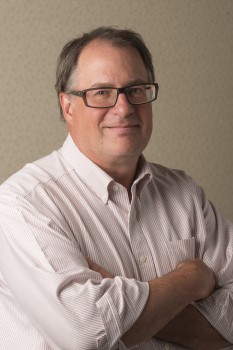 It says a lot about the state of the industry right now that a record 53 producers and executives vied for a place on the CMPA's board of directors this year.
In a week that will see Heritage Minister Melanie Joly finally reveal the bones of her long-anticipated cultural policy review, the CMPA announced that veteran board member and incumbent chair Scott Garvie was re-elected to lead the CMPA's board of directors.
Garvie, a seasoned Canadian production executive with over 20 years at Toronto prodco Shaftesbury, was first elected in June 2016. Garvie started his tenure as chair as Let's Talk TV started making its effects felt and will continue to do so as whatever is coming down the government pike this week is revealed.
The number of new board members "represents a significant renewal for the organization, with 10 of the 24 incoming directors joining the board for the first time," the organization noted in a release. New to the board are 9 Story's Vince Commisso, LoCo Motion Pictures' Lauren Corber, First Gen's Christina Piovesan and Aircraft's Andrew Rosen, Holdfast's Marc Almon, Spin Master's Jennifer Dodge, Lark Productions' Erin Haskett, DHX Media's Anne Loi, Prairie Dog's Ron E. Scott and Bron Studios' Steven Thibault.
In addition to tomorrow's cultural policy review, which the Canadian Press said Wednesday (via unnamed sources) will include changes to public broadcasting, investment in creators and distribution, there are a host of other issues producers are currently grappling with, not the least of which are changing IP ownership conventions by broadcasters and other repercussions of recent CRTC policy changes. Other topics potentially addressed in the Heritage review include a so-called "Netflix tax" and "modernizing" the Broadcasting Act.
Updated 11:31 a.m.