JR Studios officially opens in Calgary
The owners of the 38,000 square-foot dedicated production facility hope to add a sound stage within five years.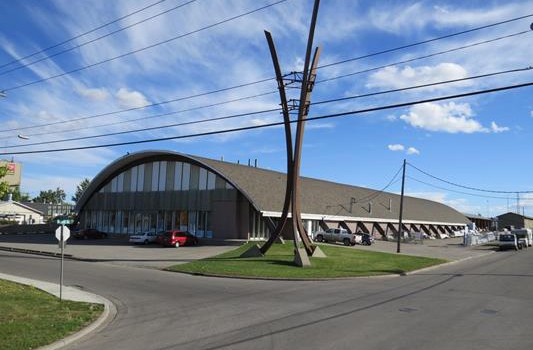 Calgary is home to a new dedicated production facility.
The 38,000 square-foot JR Studio in the city's north east officially opened for business earlier this month. Managing director Jim Walsh told Playback Daily that as Canada's fourth-largest production hub, Calgary is on the cusp of breaking out, but in order to attract more projects to the city, more permanent facilities were needed.
In May of last year, the Calgary Film Centre opened its doors, giving the city its first purpose-built sound stages. Prior to that, productions filming in Calgary largely used converted vacant warehouses. In a conversation with Playback Daily last year, Calgary film commissioner Luke Azevedo said, "Having purpose-built facilities really legitimizes a location as an area that has the capacity to fulfill the needs of the film and television industry."
The new studio that is now called JR Studio will now solely house film and TV productions. It is operated by Walsh and Regal Group of Companies owner Ron Henchell. They first offered up the building for film and TV shoots 14 months ago. It has since been used to film the pilot of the upcoming series Damnation, and is currently home to the feature El Chicano. Walsh said that before officially committing the space as a dedicated film and TV production space, however, the team wanted to ensure the industry would provide stable work.
"When our fourth production moved in, we got together and had a very serious conversation about it and said, 'Let's do it. Let's tell the world that we're here, not as a warehouse anymore that you might want to work in, but as a studio,'" he said.
The dome-shaped building has one stage, 40-foot ceilings at centre, offers 6,000 square-feet of office space and sits on a three-acre parcel of land. Walsh said it is intended to house one mid-range budget production at a time. What it is lacking is a dedicated sound stage. Walsh said the goal is to build a minimum 10,000 square-foot sound stage adjacent to the studio within the next five years.