SVOD Filmatique launches in Canada
The art-house cinema streamer offers a limited, rotating library of films and operates on a revenue share model.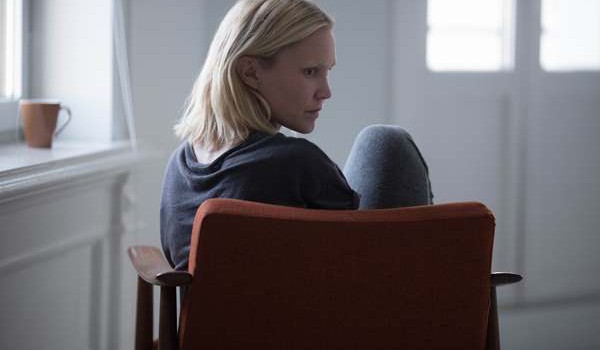 Canadians can add Filmatique to the growing list of subscription streamers now available in the market.
The New York City-based SVOD that focuses on world cinema timed its launch with the start of the Toronto International Film Festival on Sept. 7.
Founded by filmmakers Lorenzo Fiuzzi, Melinda Prisco and Ursula Grisham, Filmatique offers a curated selection of festival favourites and art-house films from directors and regions that are traditionally hard to find at mainstream cinemas or on major platforms.
Every month, the platform has a curated focus with one film being added to the platform each week. September's, for example, is "Norwegian Women," a collection that explores contemporary female life in Norway. The series kicked off with Eskil Vogt's Blind. Past series have included "Foreign language Oscar submissions," "Spotlight on Brazil" and "New Asian Voices."
The platform typically holds rights to films for six months, with the library never offering more than 25 or 26 films.
"We don't want to overwhelm the library; we want to be taste-makers," Fiuzzi told Playback Daily. 
There's a financial incentive for a limited library as well. Filmatique operates on a revenue share model, splitting all subscription revenues (USD $4.95/month, or roughly CAD $6) evenly among its current library of films.

Filmatique was previously only offered in the U.S. Fiuzzi said the decision to expand into the Canadian market was motivated by a variety of factors. Firstly, an increasing number of Canadians were attempting to sign up for the geo-blocked service and then getting in touch with the founders to find out how they could stream the library of content.
Secondly, when negotiating rights with distributors, U.S. rights often come with Canadian rights, making it an obvious choice to offer that content north of the border. "I started acquiring films for U.S. and Canada, and most of the time, it fell under the same licence," said Fiuzzi.
While there are currently no Canadian films on the platform, Filmatique has acquired digital rights to Canadian films in the past (including Xavier Dolan's Laurence Anyways), and is interested in picking up Canadian titles. Fiuzzi said Filmatique is planning a curated selection of new Canadian voices for the end of 2017 or early 2018.
Of course, since it's not enough to just offer a library of acquired content these days, so Filmatique is getting into the original content space.
Its first piece of original content, Noble Earth, will debut at the Raindance Film Festival in London, U.K. later this month. Written and directed by Grisham and produced by the Filmatique founders, the film will ultimately find its home on the platform following a planned festival and theatrical run.
Fiuzzi said the obvious audience for the platform is cinephiles, but the platform ultimately aims to be a resource for academics and students as well. In addition to its rotating library of content, Filmatique also offers critical essays, filmmaker interviews and Q&As.
"We gather as much information as possible around the film to stimulate curiosity in people to watch it," he said.