Sim Group purchases The Crossing Studios
The production services company is expanding into studio ownership, acquiring 400,000 square feet of space in Vancouver.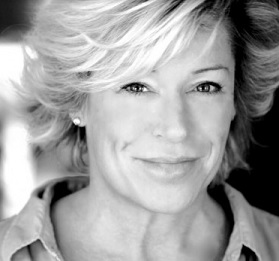 Production services company The Sim Group is expanding into studio ownership with the acquisition of Vancouver film and TV production facility The Crossing Studios.
Situated in B.C.'s lower mainland, Crossing Studios consists of studio space, post-production facilities, lockup space and production offices, spread across nine buildings and a total of 400,000 square feet. Terms of the transaction were not disclosed.
Getting into the studio-owning game was a natural progression for the company, James Haggarty, CEO, SIM Group, told Playback Daily, as it looks to provide one-stop production and post-production solutions for its clients, which include Viacom, Fox, Nickelodeon, Lifetime, Netflix, ABC, Sony Pictures and NBCUniversal. The acquisition was based on demand from the company's clients, as well as the sustained growth of B.C.'s production sector, he said.
"It's not a current fad or a temporary flare up in production – all our research pointed to this being the next step, and our contacts all tell us they are impressed with the caliber of the production crews and the infrastructure," said Haggarty, who became CEO of the Sim Group in May 2016 when founder Rob Sim stepped down from the role after 34 years at the helm.
Crossing Studios was founded in 2015 by Dian Cross-Massey (pictured), who previously worked as a visual effects supervisor, director, producer and production manager before she headed up Crossing Studios. Among the projects previously completed at the studio are TV series The Crossing (ABC), Haters Back Off (Netflix) and TV miniseries When We Rise (ABC/Disney).
Haggarty added that, going forward, Sim Group would consider furthering its presence in the studio space with further acquisitions. "We like the [studio-ownership] space, so if there's opportunities that makes sense we certainly will look at it," he said.
The Sim Group employs a total staff of around 530 across its offices in Toronto, Vancouver, LA, New York and Atlanta.