Whistler '17: Someone Else's Wedding gets world bow
The Whistler fest has unveiled the first selection of films in its lineup, including the Canadian premiere of Carl Bessai's The Lears.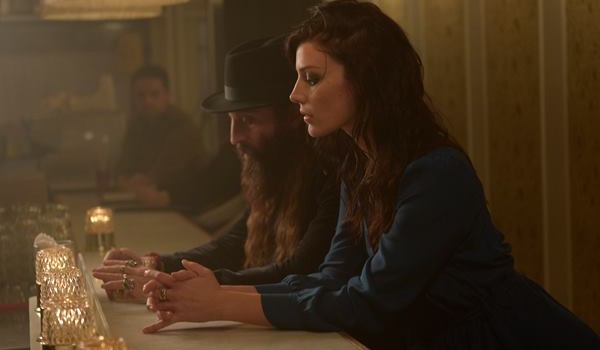 The official end of summer may still be a month away, but Whistler Film Festival ("Canada's coolest film fest") in the fall has already made its first programming announcements, including world premieres for six Canadian films.
Pat Kiely's Someone Else's Wedding (pictured) will debut at the festival, which runs Nov. 29 to Dec. 3. The feature comedy follows a fractured family forced to deal with their issues at a Montreal wedding, and stars Kathleen Turner (Body Heat), Kevin Zegers (Aftermath), Jessica Pare (Mad Men), Jacob Tierney (Lovesick), Jessica Parker Kennedy (50/50), Luke Kirby (Take This Waltz), Wallace Shawn (The Princess Bride) and Frances Fisher (Woman in Gold).
Almost Adults director Sarah Rotella will head to the B.C. fest with Nobody Famous, a black comedy about the competitiveness of aspiring actors, alongside Michelle Oullett's Prodigals, Darcy Turenne's The Moment, Ben Hoskyn's 8 Minutes Ahead, and Julian Papas' doc about Ingrid Veninger's Porcupine Lake film shoot, The Other Side of Porcupine Lake.
Meanwhile, Carl Bessai's The Lears will have its Canadian premiere at the fest. Starring Oscar-nominee Bruce Dern (Nebraska), the film follows a family hoping to score some inheritance points as their cantankerous dad prepares for retirement.
Bryan Michael Stoller's Santa Stole Our Dog: A Merry Doggone Christmas, starring Ed Asner (The Mary Tyler Moore Show) and Eric Roberts (The Dark Knight), will also have its Canadian debut in Whistler, alongside Jordan Horowitz's Painless, starring Joey Klein (This Life).
Other films screening at the fest include Veninger's Porcupine Lake, Robert Wenzek's The Prodigal Dad, Grayson Moore and Aidan Shipley's Cardinals, Vladimir de Fontenay's Mobile Homes, Sook Yin Lee's Octavio is Dead, Mike Van Diem's Tulipani: Love, Honour and a Bicycle and Jackie English's Becoming Burlesque.