TIFF '17: Chaos, 'bad ass women' dominant themes
TIFF artistic director Cameron Bailey and CEO Piers Handling discuss the 2017 lineup and the decision to cut its programming by 20%.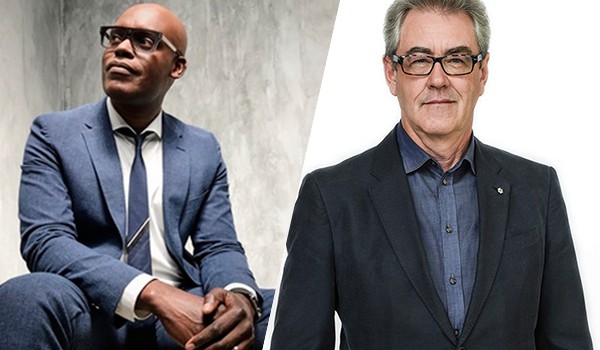 The Toronto International Film Festival (TIFF) has today unveiled its full lineup, with the final films being added to its Discovery program, and the festival announcing its In Conversation With participants.
Of the Canadian films in the emerging talent Discovery program, one additional Canadian title has been added: Stephen Campanelli's Indian Horse, produced by Screen Siren Pictures, Terminal City Pictures and Devonshire Productions, in association with Media House Capital. The film, which will make its world premiere at the Toronto fest, joins previously announced Canadian titles including Molly McGlynn's Mary Goes Round, Kathleen Hepburn's Never Steady, Never Still and Sadaf Foroughi's AVA.
This year's Discovery program is the festival's largest ever, with 45 titles from 35 countries. The lineup features world premieres for Silvina Schnicer and Ulises Porra Guardiola's Tigre (Argentina) – which will open the program – as well as Stephen McCallum's 1% (Australia), Lai Kuo-An's A Fish Out of Water (Taiwan), Daniel Kokotajlo's Apostasy (U.K), Constanza Novick's The Future Ahead (Argentina), Marleen Jonkman's The Lady From Holland (Netherlands/Germany), Jenna Bass' High Fantasy (South Africa), Anders Walter's I Kill Giants (U.K.), Laura Mora's Killing Jesus (Colombia/Argentina) and Aoife McArdle's Kissing Candice (Ireland), among others. The closing film is I am not a Witch from Rungano Nyoni (U.K., France).
Looking at its entire lineup, TIFF director and CEO Piers Handling (pictured right) told Playback Daily that chaos and survival are big themes at this year's festival, pointing to films like Angelina Jolie's First They Killed My Father, David Gordon Green's Stronger and Hany Abu-Assad's The Mountain Between Us.

"The whole notion of survival amidst chaos – something happens to you, something you can't control like a terrorist attack or a plane crash or just world events happening around you – that, to me, was the most overwhelming idea," he said. "It's a very uncertain and unsettled world right now. The whole notion of surviving within that world and the chaos that you can be propelled into as individuals at any point [was a big theme]." 

TIFF artistic director Cameron Bailey added that this year's festival also includes a lot of "bad ass women." He points to Canada/Ireland/Luxembourg copro The Breadwinner, which follows a young girl who disguises herself as a boy to find work and support her family, as well as Simon Beaufoy's Battle of the Sexes, which details the 1973 tennis match between Billie Jean King and Bobby Riggs, and Toronto-shot Molly's Game, about the woman behind the world's most exclusive poker tournament.
All told, TIFF is presenting 339 films (255 features and 84 shorts), a reduction from 397 total films last year. Earlier this year, TIFF announced it would reduce its lineup by 20% and cut its Vanguard and City to City programs.
Bailey said the festival had to make some tough choices this year to hit its reduced target.
"I'm not going to lie: it was harder," he said. "It did mean that there were films that we saw a lot of merit in that we just didn't have room for. I think for filmmakers that's hard, I think for the companies – particularly the Canadian distributors that bring us films – that's hard."
Handling added that the changes were supported by the industry and largely in response to industry concerns about the growing scope of the fest.
"[Ultimately], we're trying to deliver a tighter festival to make it more manageable for those very industry members and the media as well," said Bailey.
The festival also announced its In Conversation With participants today. This year's fest includes onstage discussions with Angelina Jolie, whose First They Killed My Father is screening at the fest. She also serves as an exec producer on The Breadwinner. Other guests include actors Javier Bardem, Gael Garcia Bernal and Helen Mirren.
Cameron Bailey photo credit: Matt Barnes
Piers Handling photo credit: George Pimentel