Omnia Media options Sarong Party Girls
The Blue Ant Media-owned digital studio will develop the novel into a one-hour series.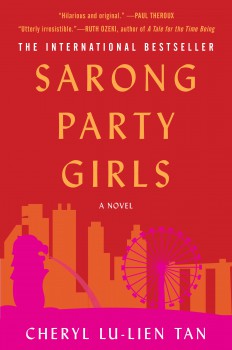 L.A.-based Omnia Media has optioned the rights to New York's Cheryl Lu-Lien Tan's Sarong Party Girls for adaptation into a one-hour comedic drama series for television.
Published in July 2016 via HarperCollins in Canada, the U.S. and Asia, Sarong Party Girls tells the story of a 27-year-old from Singapore, whose goal is to marry an expat and escape her routine lifestyle. There is no broadcaster yet attached to the project.
Omnia, which is owned by Toronto's Blue Ant Media, launched a digital production studio in June and unveiled a slate of 72 short-form, original videos for release on CBC's lifestyle-focused digital channel CBC Life and Makeful.
In December, Omnia appointed former head of YouTube Canada David Brown as CEO. At the same time, the multi-channel network also named Dan Lubetkin as chief content officer and Greg Kampanis as SVP, operations.
Omnia's most recent project is the digital kids series Kings of Atlantis, which was released via YouTube Red in March.
Born and raised in Singapore, Lu-Lien Tan is a New York-based author and journalist. Her previous titles include A Tiger in the Kitchen: A Memoir of Food and Family and she previously served as a staff writer at Wall Street Journal and InStyle magazine.