Whites reveals new facilities at Toronto HQ
Chairman and CEO Paul Bronfman says the new LED studio and 7,000 square-foot production space will help alleviate Toronto's studio space shortage.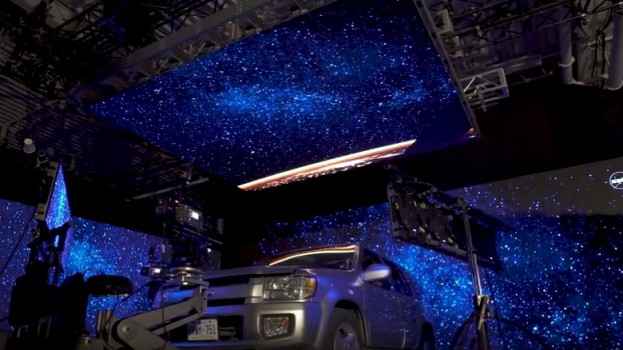 William F. White has unveiled new facilities at its Toronto headquarters in the form of an immersive LED studio and a 7,000 square-foot production space.
The LED studio uses a set of six LED panels to allow filmmakers to shoot exterior environments in-studio, such as vehicle sequences (pictured). Last month Toronto-shot series Condor and People of Earth began using the space, which also allows for the shooting of commercials, music videos and short films. The LED studio will give film and TV makers a cost-effective solution for capturing exterior shots, according to Whites.
Meanwhile, the newly constructed  7,000 square-foot production space, named Whites Space, features a three-sided cyclorama. In addition, the area is equipped with Arri SkyPanels, which can create a green screen, blue screen, tungsten, daylight, or hybrid lighting setup. Both spaces have been operational since July.  
"The combined strength of the immersive LED Studio and Whites Space will enrich our clients' experience by providing them with alternative solutions to Toronto's severe lack of studio space," said Whites' chairman and CEO, Paul Bronfman. 
Most recently Whites co-launched a mobile app with Croogloo, designed to consolidate all production documentation such as daily crew schedules, call-sheets, scripts, into a central distribution feed that can be sent out to users. The purpose of the app is to digitize processes that were previously paper based.