On the Slate: Brightlight Pictures
With production underway on its latest original Summer of '84, director of development Jameson Parker discusses what's next.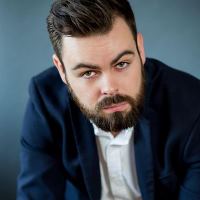 In its on-going series, Playback is catching up with Canadian prodcos to discuss what projects they're working on, their production strategies and where they see room for growth. Here, we dig into Brightlight Pictures′ upcoming slate.
Vancouver-based Brightlight Pictures is well-known for its work as a service producer on U.S. series like NBC's Timeless and Fox's Wayward Pines. And while service work is a major component of the company's business, in March 2016, Brightlight brought on board Jameson Parker as its new director of development, with a mandate to build out its original production slate.
Founded by Shawn Williamson in 2001, Brightlight has more than 75 credits to its name, including recent originals like 2015′s Canada/U.K. treaty copro The 9th Life of Louis Drax (Antcolony Films, Miramax) and 2016′s Anne Hathaway-starring Canada/Spain copro Colossal (produced with Spain's Sayaka Productions). Colossal, which premiered at the Toronto International Film Festival, was acquired at the fest by New York City-based Neon for North American distribution and opened as a limited release in April, earning more than $3 million at the domestic box office.
Parker says the company has, at any given time, about 10 original films and three to four TV projects in various stages of development, adding that the company's service production business helps feed its original content arm.
Brightlight is currently in production in Vancouver on its latest original Summer of '84, which Parker calls the perfect example of what Brightlight is looking for in a script.
Written by newcomers Matt Leslie and Stephen J. Smith, the film follows a young teenager and his friends who are convinced that a police officer neighbour is actually a serial killer.
Parker describes the film as a "love letter" to great thrillers, and added Brightlight is targeting thriller and horror genre fans first and foremost.
"There's been a move lately into elevated genre – films like It Follows or Get Out or The Babadook," he said. "They're think pieces that just happened to highlight the darkest parts of the human condition. That's where we see this film fitting."
Produced in partnership with L.A.-based Gunpowder & Sky, the film is directed by Montreal-based filmmaking collective RKSS (comprised of directors François Simard, Anouk Whissell and Yoann-Karl Whissell), known for 2015′s cult favourite Turbo Kid.
While Parker stressed that Brightlight is genre-agnostic, what makes this a "Brightlight picture" is the distinct voices of its writers and directors.
"Really at the end of the day, it's a good script speaking for itself. That, [combined with] passionate and strong filmmakers being able to articulate their vision is what ultimately got this one up and off the ground," he said.
Another writer/director-driven feature that the company has on its slate is The Kid Detective. Don't let the name fool you, said Parker, the film explores the "underbelly of suburbia" and the "seediness of what lies beneath."
Penned by The Dirties' writer Evan Morgan, the murder mystery follows a once-celebrated child detective who now, as an adult, is charged with solving a murder.
The film, which is currently in late stages of development, will star The O.C.'s Adam Brody and is produced in partnership with California-based Myriad Pictures, which is shopping the project on the international market. Morgan is set to direct.
On the television side, Brightlight is in very early stages of development on a one-hour series based on Michael Ross' novel The Volunteer. The novel tells the story of a Canadian, living in Israel, who ends up being recruited by the Mossad.
Patrick Lussier (Terminator Genysis) is writing the pilot episode and bible for the project, which Brightlight will then take to buyers. Given the scope of the project, Parker said, the company is looking to partner with a U.S. network, but would also be open to international coproduction.
Going forward, Parker said, Brightlight is eyeing more television production opportunities given market demand.