Cable subs drop, but less drastically than previous years: CRTC report
The commission's annual financial results also found that specialty revenues and IPTV subs increased in 2016.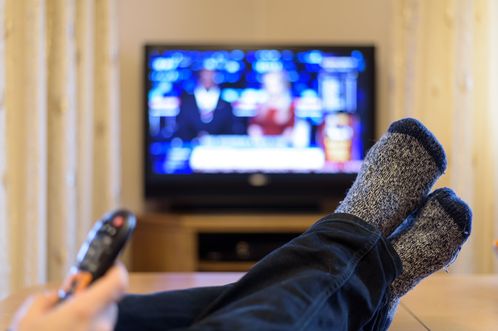 For the fifth year in a row, the number of subscribers to traditional TV have declined in Canada.
The CRTC's 2016 financial and statistical report for the broadcast distribution industry revealed that 11.1 million Canadians subscribed to traditional television at the end of last year (through cable, IPTV or direct-to-home). That represents a small decrease (1.1%) from 2015. The decrease in TV subscribers was slightly less than the year before (it fell 1.4% in 2015) but higher than that in 2014 (1%) and 2013 (0.1%).
Revenue for BDUs in 2016 came to $8.7 billion, a decrease of 2.1% from last year. Subscription revenue decreased by 2.72%, bringing in $7.8 billion. The larger contributor to the revenue decreases was from community channel sponsorship and facilities rental, which went down 28.4%, and came to $2.6 million. Net sales for set-top-boxes also decreased significantly with a drop of 23.2%, resulting in revenues of $39 million.
Total operating income for the industry was $1.4 billion, and although traditional TV was still profitable at the end of 2016 with a 16% margin, that margin has slowly decreased since 2013, when it sat at 23.7%.
Cable saw the biggest drop in both subscriptions and revenue last year. Cable closed 2016 with 6.5 million subscribers, representing a 3.8% fall from 2015. Revenue from those subscribers also dropped (6.1%), bringing in $4.4 billion.
However, even after the 3.8% drop, cable subscriptions still boasted more subscribers and brought in more money than of all other forms of distribution. Cable's drop in subscribers was also the smallest it's been in three years — in 2014 and 2015, subscribers decreased by 5% each year.
IPTV, on the other hand, showed the biggest increase in subscribers (a 13.8% lift, totalling 2.5 billion) but represented the smallest monetary amount of subscription at $1.5 billion. While it edged out direct-to-home (satellite) subscribers just slightly (2.2 million people subscribe, a decrease of 7.13%) direct-to-home still brought in more subscriber revenue, at just under $2 billion (a 5% drop from 2015).
Despite the increase in subscribers on IPTV, the medium wasn't profitable in 2016, although the margin is narrowing; it closed last year with a loss margin of 17.9%. However, in 2013, that margin was down at 29.3% and it has decreased ever since.
Turning to non-conventional TV, the CRTC's results told a varied story.
On the one hand, specialty television proved to be profitable with sizable increases in advertising and subscriptions. However, pay-per-view saw a slight reduction in revenue, while video-on-demand continued to run an operating loss.
Specialty services saw a 5% increase in revenue for 2016, according to the report. Those services brought in approximately $3.9 billion, with the bulk of its revenue coming from residential/bulk/SMATV subscriptions ($1.7 billion) and national advertising ($1.3 billion).
Programming and production expenses went up 7.7% to $2.1 billion. Of those expenses, $1.6 billion were specifically put toward Canadian productions.
VOD services — which include subscription services such as Netflix and CraveTV, as well as transactional services and ad-supported VODs — brought in less revenue in 2016 than in previous years ($230.6 million, down 9.4%).
Programming expenses went down 9.3% ($174.7 million), with Canadian-specific programming taking the even bigger dip of 14.3% ($18.7 million).
Pay-per-view services also saw its revenue decline. In 2016 they brought in $87.8 million (a 7.7% drop from 2015). At the same time, programming expenses went down 28.15% ($66.2 million).
Canadian programming came to just under $7 million, which was a 55.6% decrease from the previous year (however, the year before had boasted irregularly high Canadian programming expenses and had been a 163% increase over 2014).
Image: Shutterstock
From Media in Canada