TIFF '17: Docs, Midnight Madness lineups unveiled
Anjali Nayar and Hawa Essuman's doc Silas and Seth A. Smith's The Crescent will premiere at the fest, which also announced its International Short Cuts titles.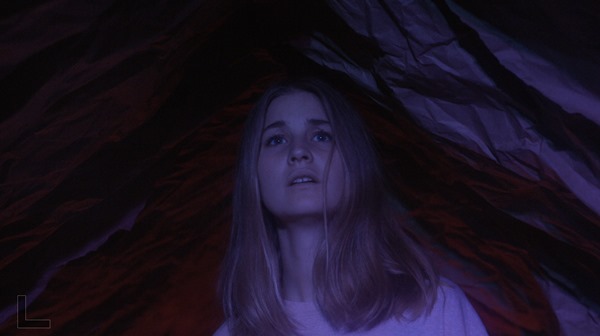 The Toronto International Film Festival continues to tease its lineup for the fall festival, today announcing its Docs, Midnight Madness and International Short Cuts programs.
Of the Canadian films added to the lineup (and perhaps that with the best, or at least longest, title) is Jim & Andy: The Great Beyond – the story of Jim Carrey & Andy Kaufman featuring a very special, contractually obligated mention of Tony Clifton. The U.S./Canada documentary from director Chris Smith will have its North American premiere in the Docs program after screening in Venice. Meanwhile, Hawa Essuman and Anjali Nayar's Silas will world premiere in Toronto. The Canada/South Africa/Kenya copro follows Liberian activist Silas Siakor.
The Docs program will also feature 18 world premieres, including Super Size Me 2: Holy Chicken! (Morgan Spurlock, U.S.), One of Us (Heidi Ewing, Rachel Grady, U.S), Sammy Davis, Jr.: I've Gotta Be Me (Sam Pollard, U.S.), Eric Clapton: Life in 12 Bars (Lili Fini Zanuck, U.K.), Love Means Zero (Jason Kohn, U.S.) and The Judge (Erika Cohn, Palestine/U.S.). The program will open with Sophie Fiennes' Grace Jones: Bloodlight and Bami (U.K.).
Meanwhile, one Canadian film has been added to the the Midnight Madness program, which is now led by Peter Kuplowsky following the departure of long-time programmer Colin Geddes in February. Seth A. Smith's The Crescent (pictured) will bow in the renowned boundary-pushing section. From Halifax-based prodco Cut/Off/Tail, the film follows a single mother struggling to keep her infant son safe from an otherworldly presence. Written by Darcy Spidle and produced by Nancy Urich, The Crescent is Smith's sophomore feature, following 2012′s Lowlife. Raven Banner holds Canadian distribution rights and is handling sales. 

The program will open with the world premiere of Joseph Kahn's Bodied (U.S.) and will also host the world premiere of James Franco's The Disaster Artist (U.S.), the highly anticipated comedy about the making of The Room. 
Also bowing in the program are Ryuhei Kitamura's Downrage (U.S.), Brian Taylor's Mom and Dad (U.S.), Coralie Fargeat's Revenge (France) and David Bruckner's The Ritual (U.K.). Mindnight Madness will close with the world premiere of Sôichi Umezawa's Vampire City (Japan).
The International Short Cuts titles were also unveiled today with Sam Kuhn's Möbius (Canada/U.S.) selected for the fest. World premieres include Blue Christmas (Charlotte Wells, U.K./U.S.), Bonboné (Rakan Mayasi, Palestine/Lebanon), Fifteen (Sameh Alaa, Egypt), Five Minutes (Justine Bateman, U.S.), Long Distance Relationship (Carolina Markowicz, Brazil), Magic Moments (Martina Buchelová, Slovakia), Preparation (Sofia Georgovassili, Greece), The President's Visit (Cyril Aris, Lebanon/Qatar/U.S.), Roadside Attraction (Patrick Bresnan, Ivete Lucas, U.S.), Still Water Runs Deep (Abbesi Akhamie, U.S./Nigeria) and Treehouse (Juan Sebastián Quebrada, Colombia/France).
Earlier this week, the festival announced its opening night film, Borg/McEnroe, and last week it announced a number of gala premieres and special presentations, including the world premiere of Jennifer Baichwal and Nicholas de Pencier's Tragically Hip doc Long Time Running.