TIFF '17: Gaston, Mack, Roessler named to Talent Lab
The filmmakers are among 10 selected to participate in the Toronto festival's annual artistic development program.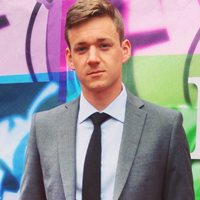 TIFF has named 10 Canadian and 10 international filmmakers to its 2017 Talent Lab, including B.C.-based Tsilhqot'in nation filmmaker Trevor Mack (Clouds of Autumn) and Toronto actor/director Lina Roessler (Little Whispers: The Vow).
The five-day lab, held from Sept. 5 to 9, is an artistic development program focusing on creativity and independent voice, led by industry veterans.
Victoria, B.C.'s Connor Gaston (The Devout, pictured), Montreal's Emilie Mannering (STAR, Les Brutes), Prince Edward County, ON-based based Ryan J. Noth (The Road to Webequie), Toronto's Jorge Thielen Armand (Flor de la Mar), B.C.'s Lawrence Le Lam (The Blue Jet, Cypher), Toronto-based Thyrone Tommy (Mariner) and Quebec-based poet and performer Alexandre Dostie were also selected for the program.
Previous participants include Wiebke Von Carolsfeld, Richie Mehta, Elan Mastai, Semi Chellas and Michelle Latimer.
The international Talent Lab participants are Wei-Ning Yu (Taiwan), Jenni Toivoniemi (Finland), Samantha Nell (South Africa), Jacqueline Lentzou (Greece), Sara Kern (Slovenia), Tinna Hrafnsdóttir (Iceland), Belén Funes (Spain), Mamadou Dia (Senegal), Jessica Beshir (Ehiopia) and Nathalie Álvarez Mesén (Swedish–Costa Rican writer and director).
Mentors for this year's program include producer Cassian Elwes (Dallas Buyers Club, Blue Valentine) and Carole Scotta and Caroline Benjo of French production/distribution company Haut et Court (The Lobster). More mentors will be announced closer to the festival. The Talent Lab is produced by TIFF's talent development programmer Hayet Benkara.