Cameras roll on Second Opinion
The Incendo-produced TV movie is directed by Caroline Lebreche.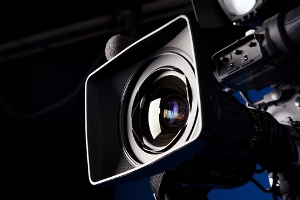 Production is underway in Montreal on Incendo's latest TV movie, Second Opinion. 
The thriller is directed by Caroline Labrèche (Lost Cause) and written by James Phillips. Second Opinion is produced by Incendo's Ian Whitehead and Jean Bureau, who also exec produces. It is produced with the participation of Bell Media. Broadcast details have yet to be announced.
The thriller follows Ivy, a thirty-something business owner with a "stalled personal life and overactive career," who is hospitalized after a dizzy spell and enters into the care of a corrupt doctor.
The film stars Canadian actors Joanne Kelly (Closet Monster), Shaun Benson (Channel Zero) and Genelle Williams (Warehouse 13).
Second Opinion the third MOW Incendo has sent to production this year. Thriller Separated at Birth went into production in April, while Sleeper started production in May. The company previously told Playback Daily that it has five MOWs on its slate for 2017.
Production of  TV movies and specials skyrocketed in 2016 – with 266 TV specials and MOWs filming in Toronto in 2016, more than double 2015′s 124. One reason for the jump: in the age of dark, boundary-pushing hits, audiences want feel-good entertainment. "[MOWs] hit the comfort zone for people who want to turn on the TV and not worry about their five-year-old daughter walking into the room," Muse Entertainment's Michael Prupas told Playback.