Sports lead to revenue gains and profit drops at Rogers
Media revenue saw a 4% year-over-year lift, driven by a heavy appetite for sports - but Blue Jays' salaries and the print-to-digital shift contributed to a drop in profits for Q2.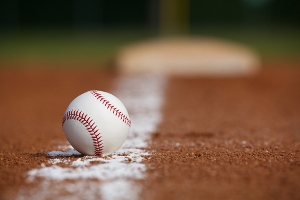 Revenues were up year-over-year at Rogers Communications, either holding steady or growing in wireless, cable and business solutions. However, despite a slight lift in revenue at Rogers Media, profits for media division were down.
For the three months ending June 30, Rogers Media pulled in $637 million in revenue, up 4% from Q2 2016 ($615 million). Profits, however, came to $63 million, down 30% from the same period last year ($90 million).
The company attributed this drop to both the impact of its Q4 2016 decision to transition much of its print magazine properties to digital, as well as increased player payroll for the Toronto Blue Jays (which were also affected by the foreign exchange rate).
But despite the Blue Jays' impact on the bottom line, sports fever was still what drove the lift in revenue for the media division. According to Rogers, revenue gains were driven largely by the popularity of Sportsnet, particularly in the wake of this year's Stanley Cup Playoffs (which saw an 88% increase in reach and 94% increase in AMA from 2016 across Sportsnet and CBC).
Increased sales at Today's Shopping Choice (previously known as The Shopping Channel) and higher ad revenue from conventional TV also contributed to the revenue increase, but these gains were partially driven down by lower publishing-related ad rev and circulation year-over-year. Rogers said in its financial statement that those publishing drops were predicted due to the drastic shift to digital it announced last year, which saw reductions and all-out eliminations of some of its print titles.
Tony Staffieri, CFO at Rogers Communications, said in a call to investors that Rogers is "convinced that we made the right decision on [print] at the right time" and that toward 2018, there may be a more positive shift in ad revenue from the digital titles.
Overall, revenue for Rogers Communications came to $3.59 billion (up 4% from Q2 2016) and profits came to $1.41 billion (up 5%). Wireless revenue went up 6% to $2.05 billion and profits were up 9% to $924 million. Cable revenue held steady at $870 million with profits rising 3% to $428 million.
From Media in Canada